7 Issues With Android 2.2 Froyo On Nexus One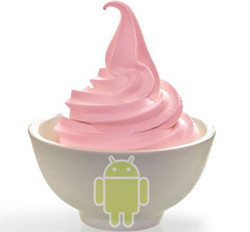 In one of our earlier posts, we tried to convince you in getting Android 2.2 Froyo by placing 10 good reasons to go for it. Let's bring a bit of twist to the whole story and see why a nexus one owner shouldn't go For Froyo Just now and remain munching on their already installed "Eclair" and "Donut".
This is not our opinion but there are some android carrying folks out there which indeed are not-so-satisfied kind of Nexus one Customers. So, here is an overview of some issues with Froyo that are worth noticing.
The current "accidental" OTA update of Android 2.2 Froyo isn't the final release but is only an alpha. Google never intended to set this release out but sometimes things just happen. This is one good reason to stay away from current Froyo but let's not forget the fact that even if you have an OTA updated Nexus one running Froyo or you have "manually" updated one; Your warranty remains intact until the final release. Plus there are already root procedures and custom Froyo ROMS already cooked by some keen Android developers so you can try one of them.
We also stumbled across some people who weren't really happy with their OTA updates. Most of them complained of a laggy browsing with pinch zooming only partially working.
Although Youtube HD button integration is a really cool and applaud-able feature of Froyo, but rumor has it that the widget becomes un-responsive and dies out having you to re-install it all over again. This issue has been witnessed by a few, but an issue is an issue no matter what!
Flash 10.1 in Stock Android 2.2 Froyo has also been witnessed giving a bit of frustration to browser savvy folks. The main issue has been of extreme lag while aiming to browse flash based websites.
App2sd functionality wasn't also observed as working like a "charm". There were some deletes and re-installs that did help in frustrating some of the android 2.2 Froyo users.
There were also some complaints regarding Twitter app which wasn't able to provide correct geographic location using 3G or Wi-Fi
Downgrading from Android 2.2 to 2.1 Eclair wasn't easy for some as it took away complete market access. This issue has been well addressed by some XDA gurus.
So we see that these are some of the burning issues with current Froyo release. Please remember that this is all public opinion and voices that we have gathered from various sources.You are welcome to add your opinion too if you are having trouble driving your newly updated Nexus One with Android 2.2 Froyo.