Activate iPhone 4 Without Original SIM Card To Sync With iTunes [Video Guide]
We've got some great news for all iPhone 4 users who have been looking to activate their phones without a legit SIM card. An iPhone 4 user, Sherif Morano has discovered  a pretty amazing yet unconventional way of activating your iPhone 4 to sync with iTunes. This simple hack will allow you to activate your phone to be able to make use of Apple's services include the ability to sync with iTunes and access all your purchased apps, music and other content. Read on for details and the complete guide.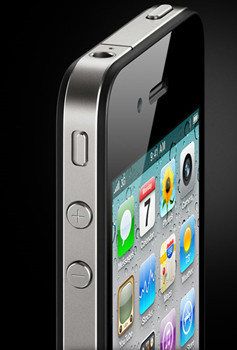 The iPhone is amongst the most successful phones of all time but there are things about it that really drive one nuts, and most of these arise from restrictions enforced by Apple or phone carriers. For instance, if you are an iPhone 4 user and want to activate your phone on iTunes to sync with Apple's services without using a SIM card at all, or with using one that the phone didn't come with initially, you'll be out of luck! Though that's gonna change now. In our opinion, it makes no sense to make it mandatory for users to be using the phone's initial SIM card in order to even activate it for syncing. It's just way too restricting, and just not right.
Please note that this procedure only activates your phone to sync with iTunes and will not jailbreak or carrier-unlock your device. You will still not be able to use the phone with other SIM cards.
You will need a simple phone-book SIM card in order to activate your iPhone 4. Phone-book SIM cards are widely available with almost every mobile vendor and online. All you need to do is to insert the phone-book SIM card in your iPhone 4 and sync your handset with iTunes 9.2. After syncing is complete, you will be able to load songs, apps etc onto your handset. This procedure is also applicable on iPhone 3G and 3GS.
Here is the video guide by Sheri on activating your iPhone 4 with a phonebook SIM card.
So there you go! After following the instructions from the video, your iPhone 4 should be activated, ready to be synced over iTunes and make use of Apple's services, without the need for a SIM card. Enjoy!