Android 3.0 Gingerbread Hardware Requirements
Android's current version 2.2 Froyo has gained a lot of userbase, and has generally been well-received by its users. It's successor – Android 3.0 2.3 Gingerbread – is expected to be revealed shortly by Google, and according to rumours spreading on the internet, Gingerbread seems to have certain hardware requirements. Read on for details.
Gingerbread is rumoured to feature an enhanced 3D touch application interface that will hopefully kill the need for many third party interface shells used by device manufacturers e.g. MotoBlur, HTC Sense etc. According to Eldar Murtazin of Mobile-Review, there are some new hardware specifications which are a must to run Gingerbread.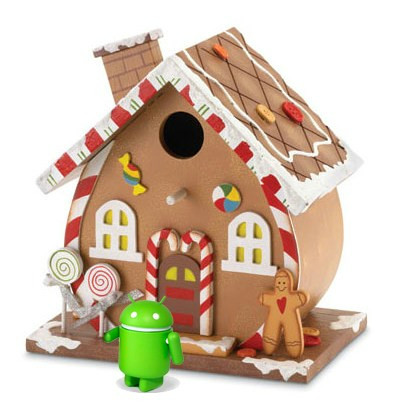 These hardware requirements are:
Minimum 1 GHz processor
Minimum 3.5 inches display
512 MB ram
Version of devices using Gingerbread will be 3.0 2.3. It is said that it will be released in October. More to wonder, 1280×760 resolution will be made available for devices which have 4 inches or higher display screen. Analysts say that top level market will be using Gingerbread, while the common level market will be using 2.1 and Froyo.
Update: It seems what Eldar stated as requirements were actually mere recommendations, as clarified by the Android Open Source & Compatibility Tech Lead Dan Morril, who was quick to burst the rumour bubble. Google Engineer Romain Guy has also tweeted to confirm that there are no such minimum recommendations. In response to this, Eldar retracted his statement in a seemingly apologetic tweet, stating that what he meant was recommendations rather than requirements. Another Google engineer working on the Android team, Brian Swetland also mentioned that any device capable of running Froyo should be able to run Gingerbread even better.
The news on support for high screen resolution seems to be correct though; from all the information out there, it does seem that Gingerbread will support higher screen resolutions, possibly leading to the availability of Android tablets with high-res screens following up soon. However, the way the rumour mill works, only time can tell and with Gingerbread's launch expected to be not too far off in the future, all will be clear in due time.
[VIA Unwiredview; Picture Credit: Mobile Crunch]