Android 3.0 Honeycomb Ported On HTC Desire HD, EVO 4G & Droid Incredible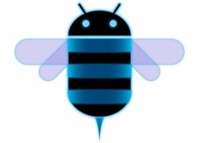 The SDK preview of Android 3.0 Honeycomb has been successfully ported on HTC Desire HD, EVO 4G and Droid Incredible by the T3HH4XX0R team. While these builds aren't functional enough for daily use and are meant only as previews, they are certainly promising when it comes to future development.
While Google has made it clear that Honeycomb is exclusively meant for tablets and not for any Android phones, the independent developer community has chosen not to take Google's decision on this one and have successfully ported the Honeycomb SDK Preview builds to the aforementioned HTC devices.
At the moment, these builds only get the Honeycomb user interface working on these devices, with none of the phone or data features working. Here are videos of these builds in action on all three devices.
UPDATE: These ports were initially based on the Preview Honeycomb SDK and with the release of final version of the Honeycomb SDK, they have been updated by the developer. Several features not working in the previous versions including phone, data etc. are working now, making them pretty usable. Visit the T3HH4XX0R blog link in the end for the updated versions.
Android 3.0 Honeycomb SDK Port on HTC Desire HD:
Android 3.0 Honeycomb SDK Port on HTC EVO 4G:
Android 3.0 Honeycomb SDK Port on HTC Droid Incredible:
The developers are working on these builds to make them more than just UI previews. There is active development going on to get the hardware-specific features working and perhaps some day, we will be able to get Honeycomb up and running with full hardware and feature support on our phones.
If you are just too impatient and want to try out these builds on your devices for yourself, you can find the download links at the T3HH4XX0R blog, along with any updates on future development.