AndroMedia: Video Editor With Transition Effects & Custom Sounds [Android]
AndroMedia HD is a powerful yet very simple to use video editing app for Android that lets you instantly create, edit and share video clips right from your device. You may create videos using custom images, audio/video recordings, sound files and/or catchy effects. You can add sound effects, audio files or insert your own voice recordings to each video created with AndroMedia. The app boasts a total of 5 different transition effects that you may apply to each slide to make your videos more dynamic. It also allows you to export customized video clips on YouTube in your preferred resolution (320p, 480p or 720p).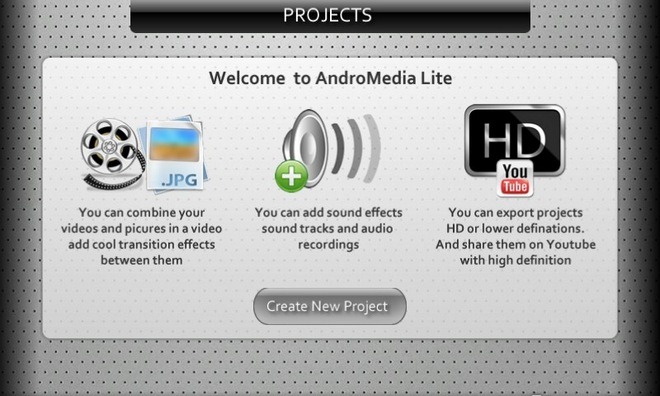 Whether you're looking to prepare an instant video presentation for an ongoing project or want to merge snaps of your birthday party into a nice little video montage, AndroMedia is likely to present you with sufficient options so that you do not have to rely on bulky desktop applications.
As of now, AndroMedia can work on various multimedia file formats such as MP4, MOV, JPG, PNG, MP3 and WAV. Each rendered video, however, is saved and can be exported in MP4 format only. The app has been designed to work only in landscape orientation for better utilization of screen space.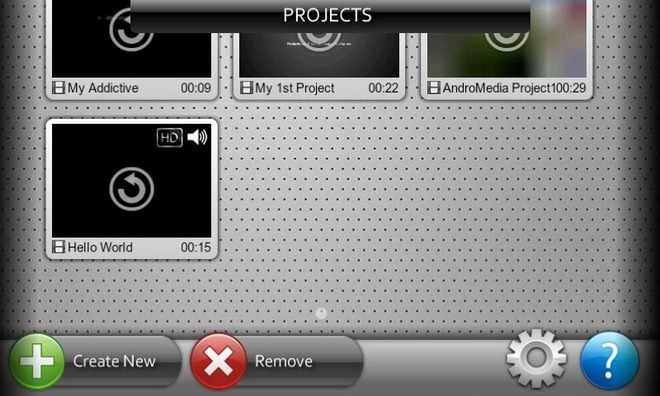 The app sports a neat and uncluttered interface that lets you create movie clips on the fly with ease.
On the app's homescreen, tap Create New Project (or Menu > Create New) to start the editing process. After specifying the project title, format (resolution), orientation and the default transition effect, tap OK. This creates a new/blank project file that is ready to be edited.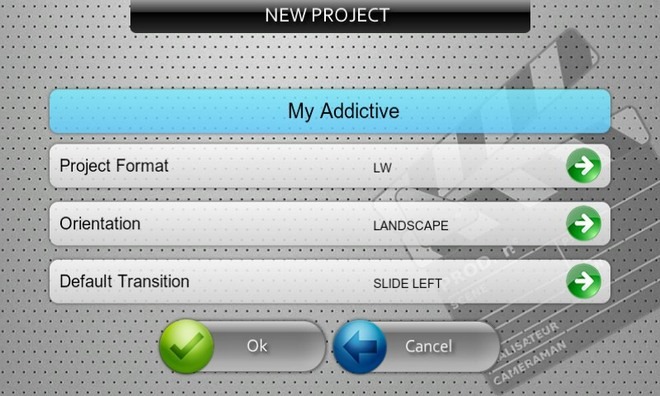 Next comes adding some content to your fresh project. Just tap the Add button in the middle of the screen and choose whether you want to add a photo, video or specify a title clip (and its duration). All the content in your project is displayed as tiles on a timeline. You can change the order of tiles, select a custom transition effect for each tile, create its clone, crop and remove it. While a new transition effect can be easily added by tapping the plus (+) icon, selecting a tile can prove to be somewhat tricky. To select a different tile, you have to use the pinch-to-zoom gesture.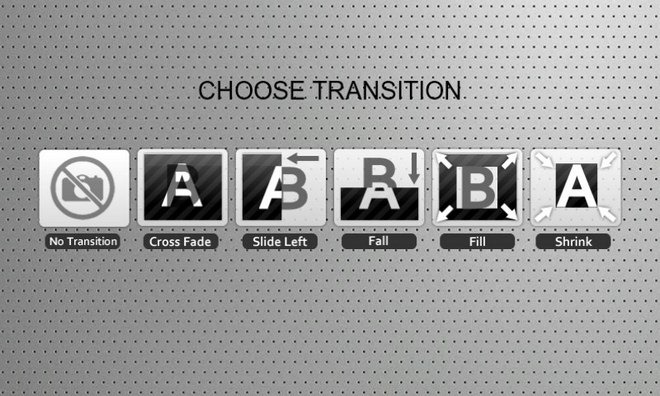 Once you're done with adding images,clips and transition effects, it's time to add some background music to the project. Just tap the Audio icon at the top-right of the screen to launch the audio editor of the app. As mentioned earlier, you can either pick a sound file from your device or insert one of the app's built-in sound effects or simply, add your own audio recordings to your clips.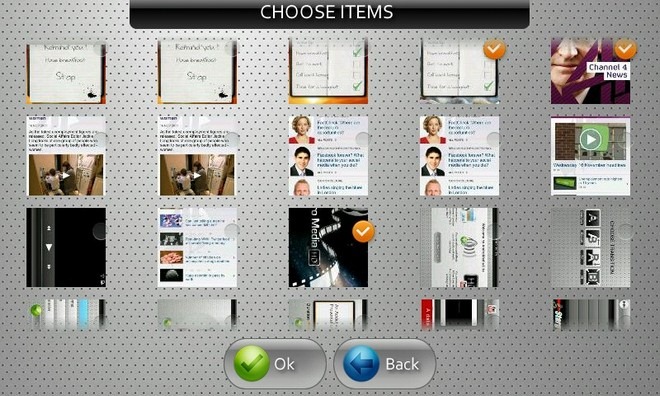 On the audio editing screen, you can view thumbnails of all the content in the project's timeline, which can be manually adjusted on the screen to set a preferred point from where the audio should begin playing. When finished adding audio effects, tap the reel icon onthe top-right of the screen to go back to the video editing interface.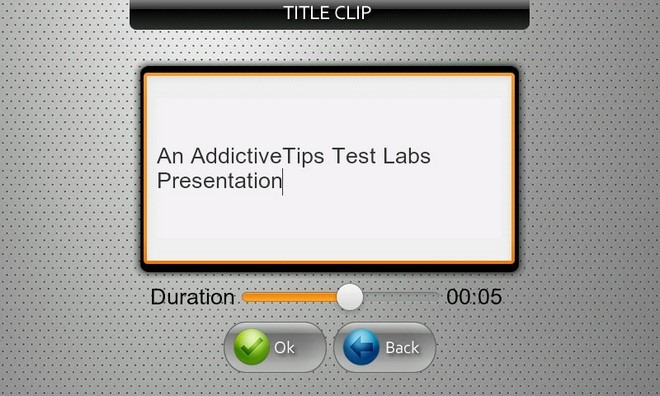 When you're done adding multimedia content, you can export the entire project as a video (MP4) file. For this, all you need to do is tap the Render button and wait for the process to complete. The duration of the rendering process may vary depending upon the amount of content in the project.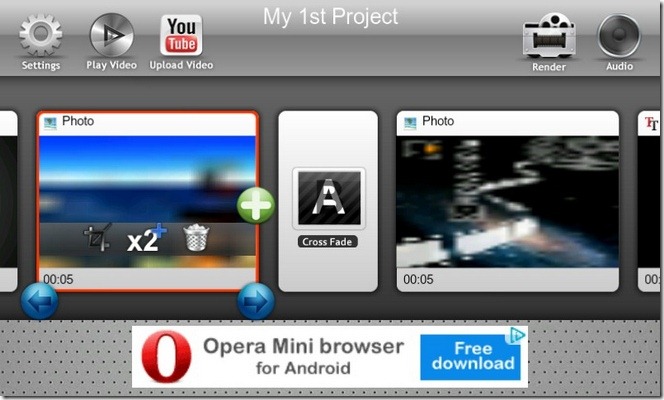 After a movie has been rendered, you can view it in the app's native video player along with all the details such as its name, duration, size and the directory where it is saved locally (by default /mnt/sdcard/Project Name). From the same screen, you can hit the Upload To YouTube button to share your work on video streaming service (requires login).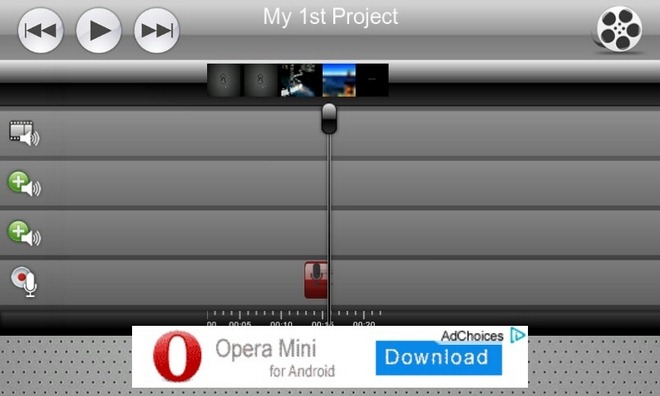 Unlike the soaring number of photo editors that have been arriving in the Android Market left, right and center, video editing apps are just few and far between. In this context, AndroMedia brings something rather rare and mighty helpful to the table.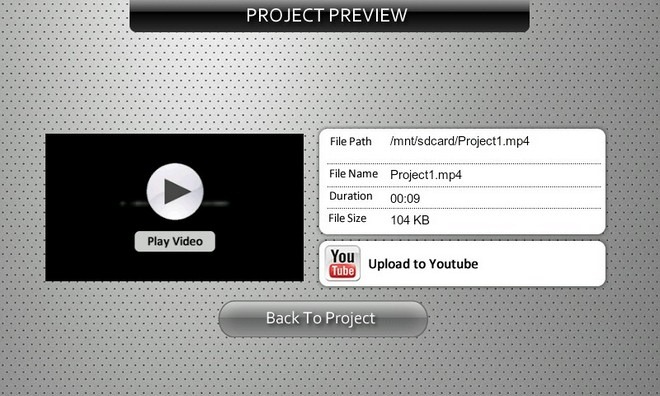 Download AndroMedia Video Editor for Android