Battery Reserve for Android Keeps A Reserve Percentage Of Battery Power
Have you ever been in a situation where your phone's battery ran out while it was in your pocket or bag, and you couldn't switch it back on to make a phone call while you were outdoors? It has happened to most of us and can cause a lot of inconvenience on many occasions. With Battery reserve, you can rest easy as it automatically powers your Android phone off when the battery reaches a certain minimum level.
Usually when the power runs out, your phone gets switched off and you cannot switch it back on until you plug it into a charger socket. Battery reserve is a tiny app that allows you to set a critical battery level so that when your phone's remaining battery power reaches that level, the phone automatically turns off. When you need to use it later before you have access to a charger, you can simply switch it back on and use the power reserve.
Battery reserve used to cost $2 but the price has been slashed down to $0.99. You can purchase it from the Android Market as well as grab it from AppBrain (link provided at the end of the article), or by using the provided QR code.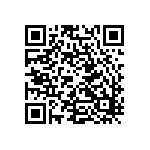 Once installed, you can simply run it and specify the percentage of remaining battery level at which your phone should switch off, and that's it. When the battery reaches that level, you will get a notification that the phone will shut down in one minute. This allows you to cancel the shutdown in case you are using the phone, or have the charger in hand.
Battery reserve works on all versions of Anrdoid. Testing was done using an HTC Desire running Android 2.2 FroYo.
Download Battery reserve from AppBrain