BlackBerry 9670 Flip Specs And Price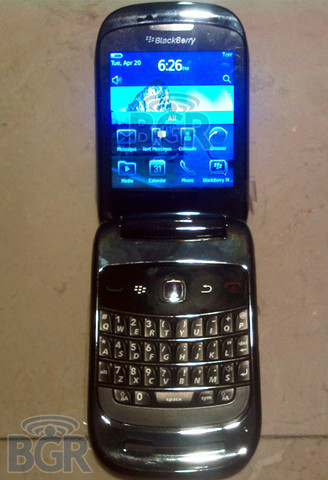 BlackBerry fans on US cellular, we have both good news and bad news for you. The good news is that the carrier will soon be adding  a new device – the Blackberry 9670 Flip (Update: Its name has been changed to BlackBerry Style 9670, though we highly question the sense of style of the ones responsible for this name change) –  to their product line. The bad news: it's ugly. In fact ugly could likely be an understatement. But as they say, beauty lies in the eye of the beholder so if you don't care for aesthetics and want a new BlackBerry flip phone with a full QWERTY keyboard and a Motorola RAZR 2-like large outer display in addition to the inner one, it might just be the phone for you. Read on for details.
This Blackberry phone will be the first one to make its debut with Blackberry OS 6.0. Here are the detailed specs of this phone:
Blackberry OS 6.0 Firmware
CDMA clamshell device
Full QWERTY Keypad
Wi-Fi
MicroUSB Card Slot
Bluetooth
Metallic Finishing
360 X 480 Display Screen
External Flip Display
The specs are not fully out yet and from what we see, this device can be priced anywhere above USD 200. Please note that these specs are based on leak pictures and rumours, and exact specs can change by the time of device launch.
Update: Along with the name change from Flip to Style, we have confirmation of the specs as well, including all the above mentioned ones, as well as a few we didn't know of earlier, including a 5 Mega Pixel camera with LED flash, auto-focus, image stabilization and Geo-tagging support, and GPS with A-GPS support. The phone is availabe in Royal Purple as well, in addition to Steel Grey.
Picture Credit : BGR