Blux Movie: Shoot Videos With Effects & Add Background Music [iPhone]
Photo editors in iOS have become so commonplace that it really takes an exceptional app of that genre to make its mark upon iPhone users. The same does not hold true for video editing apps, however. There are a few apps that will let you make a few basic changes to the videos you shoot using the awesome camera in your iPhone, iPad or iPod touch, but there is no way of getting as many filters and effects for videos as there are for photos. Blux Movie is an app which gores against this trend, and brings some pretty decent video filters and editing options to users of newer iPhone models. The app comes with a handful of beautiful effects that can be applied to videos even as you are shooting them. In addition to that, Blux Movie has options to apply Split Screen frames to your videos, and to let users stream their videos to their PC over Wi-Fi!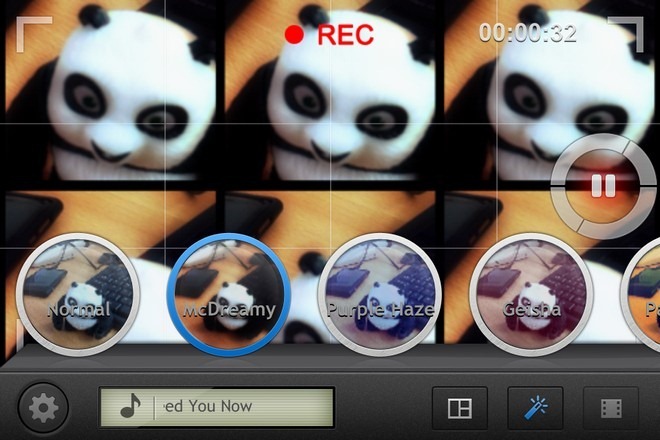 For such a useful app, Blux Movie does not have too many complicated switches and knobs in its interface, which is a good thing, as it helps keep things simple for an average user. First of all, select the music that you want to use with the video you are about to shoot. To do that, hit the bar at the bottom of the screen, which displays the song name. This will take you to the music library of your iDevice, and you can choose any track from there. The resolution of the video can be adjusted by tapping the Settings icon in the bottom left. From the same menu, users can view the app's tutorial, and also choose to overlay a grid over the scene in front of the camera. Using the split screen button, Blux will give you a divided screen to give your work an artistic effect. You can do that even while the video is being recorded. The same holds true for the filters that are provided within the app, and a single touch will apply them to the scene pretty smoothly.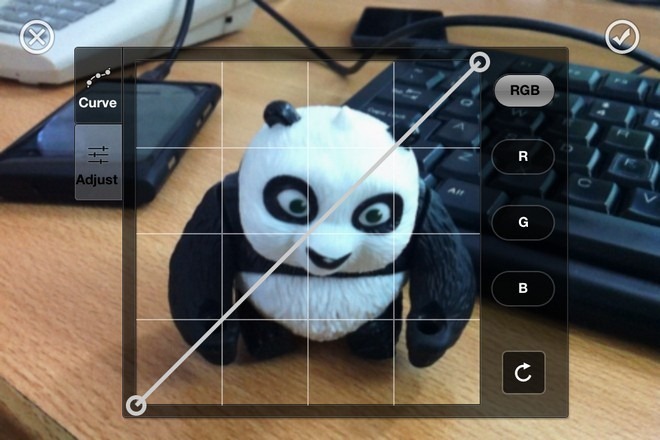 In case you find the filters in Blux insufficient, you can define an indefinite number of effects yourself. Tap the '+' button at the end of the filters list, and then adjust the RGB values and other effects to get a completely new effect. After a video has been shot, it can be streamed to a PC or TV as long as both devices are on the same Wi-Fi network. The option to stream the video in this way is provided in the app's own gallery.
Blux Movie is a pretty unique app, and you can save $2.99 if you download it right now, as it has gone free for a limited time.