Bookmark Places To Remember On iPhone With MatchBoxIt
You never forget your favorite spots to eat or shop; what you have trouble remembering is that great new restaurant you went to on your horrible blind date. How do you find it again so you can enjoy the food with better company? Macthboxit is a web service that makes it easier to bookmark places using Google maps. The web service has a free iPhone app that automatically detects places in your vicinity so you can bookmark them. The service also lets you save places you find online so you can access them from your iPhone.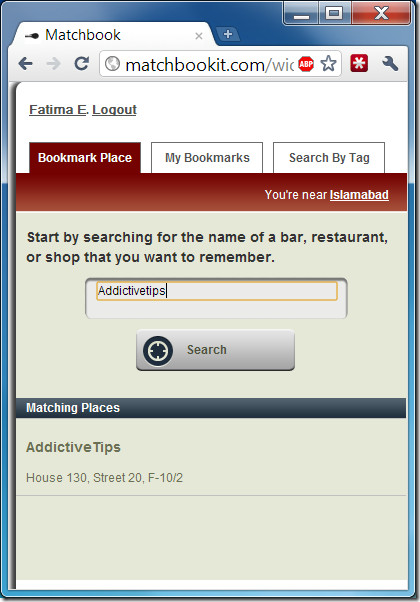 To start using the service, download the free app on your iPhone and sign up. The app will give you the URL for the web widget and the bookmarklet. As the service suggests on it's home page; it can be used as a great way of remembering restaurants but it can be useful for a lot more. If you're about to head out for a job interview you can find the address on your desktop and send it to your phone. The service is useful for anything that requires you to look up addresses and save them.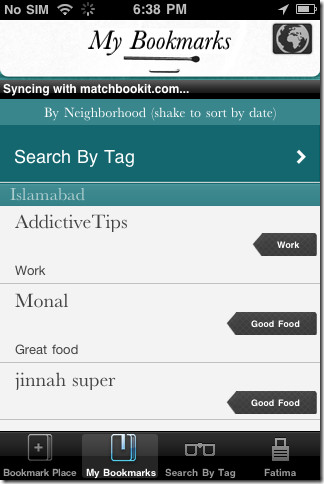 The service uses Google Maps to detect all geotagged locations in your vicinity (when used on the iPhone). GeoTagged locations can also be saved from your browser and synced on your phone. Places you save can be tagged from the available list of tags or you can create your own tags. You can search for places based on tags or on your neighborhood.
Install Matchbook It For iPhone