Brightness Motion For Android Controls Screen Brightness With Motion Gestures
Brightness Motion for Android is a tiny yet handy tool for gaining complete control over screen brightness. The app basically allows you to increase / decrease brightness of your Android phone's screen using motion gestures. The appealing factor of this utility app is it's accessibility within all apps and screens. You can easily enhance or decrease your screen's brightness in any app installed on your phone. This will not only help you in saving your phone's battery, but will also allow you to gain the perfect contrast while playing Games.
We downloaded this app on our HTC Desire Z for a test run. Brightness Motion app for Android pretty much does what it claims. After installing the app on your phone, launch the application and tap on Start Motion Detection Service to bring it into action. Although we initially loved the idea of motion gesture control, but first three trials left us waiting for the brightness control tab to appear. We believe that faster phones might have quick responses while mediocre and low-end handsets might need you to jolt the handset thoroughly.
We tested this app during our game play of Pro Evolution Soccer and Need For Speed Shift. The application undoubtedly lower and enhances brightness on moving the phone left and right but it's pretty annoying that you have to actually jolt the phone to get it. At one point I nearly dropped my phone while testing this application.
Check out the video demonstration below.
All in all, a great idea, well executed but loads of improvements needed in upcoming releases. There are some options in app menu for toggling sensitivity and motion sensors, and we did play with all of them, but without jolting there was no appearance of brightness tab. There is a Pro version also available in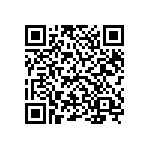 Market and that might solve the issue.
Download Brightness Motion for Android