BuildApp Is A Comprehensive 3D House Modeling App For Android
Developed by DivisionSystems, BuildApp is a highly productive and simple to use 3D house modeling Android app that lets you design, edit, visualize and share your house plans on the go. Using the app, you can develop the virtual (interior and exterior) plan of your entire house in 3D using essential designing and measurement tools. To help you present your plan, the app even lets you take a virtual tour of the house. That's not all; the app offers ample customization and easy controls for designing of plans.
To help you embellish your house walls, windows, doors and other surfaces, the app provides you with multiple design and color templates, as well as various image editing tools. Once finalized, models can be saved and/or exported to other concerned entities.
The app's comprehensive editing interface provides easy controls for zooming, rotating, panning and editing 3D models. Ranging from the spacing of the main grid columns to defining the overall properties of the objects included within the plan, the app lets you alter every single aspect as per requirement.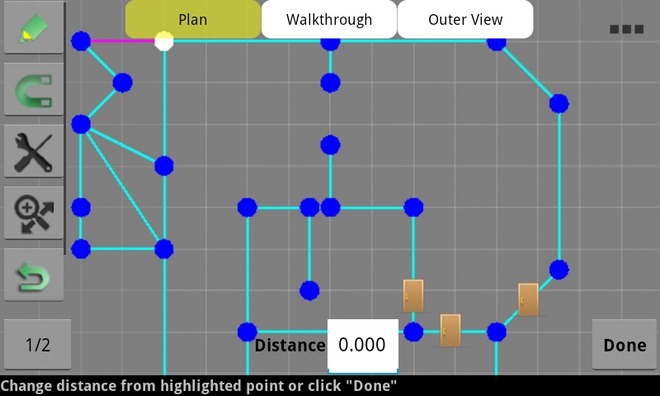 While the Outer View mode of the app provides a bird's eye view of the overall model, the Walkthrough mode takes you on a 3D tour of the house. While in walkthrough mode, you can use the arrow keys to navigate to areas of the model. Tapping the little icon at the bottom right of the screen displays an overlay of the plan so that you know what portion of the house you're at.
Tapping the Menu button lets you create, save, load or share a project, check project details, launch the app's settings screen, or load a Sample Project.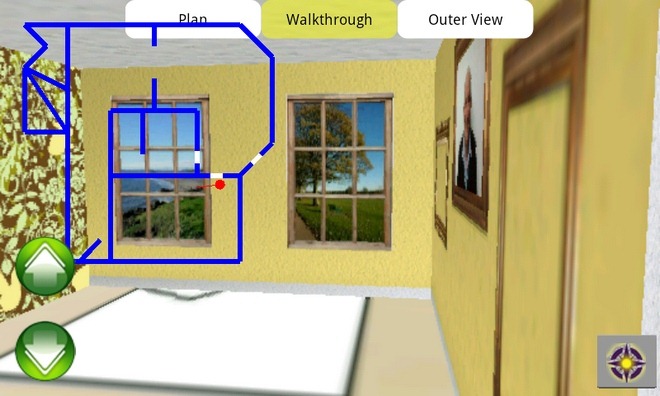 While working on a new plan, you may hit the menu button at the top to instantly view the model in 3D, and/or launch the virtual tour. In either case, you can further decorate a selected segment of the model by double tapping on the required component. Doing so takes you to the app's design editing interface, from where you may select preferred paint color and textures and images of choice for walls, doors, floors and windows.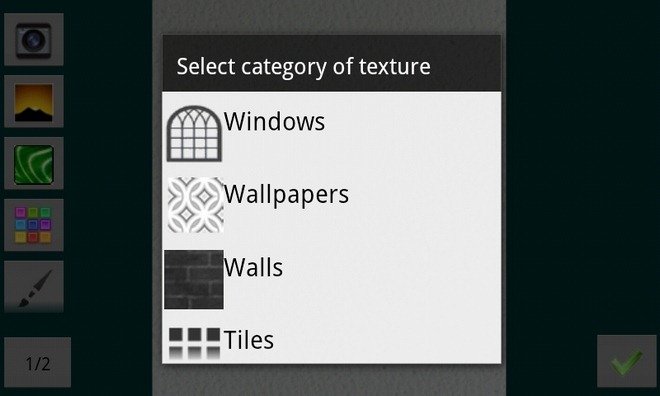 Once you're done finalizing your plan, you can share it with clients, friends or family over the web.
All in all, BuildApp is an invaluable tool for contractors, interior designers, students, architects, and even general users who wish to design a 3D model of their dream house themselves, without having to learn multiple professional designing software.