Cartoon Camera: Real-Time Sketch Photo Effects For Android
As smartphones and digital cameras become mainstream, more and more people are becoming fascinated by the excitement of photography. This is the precise reason as to why you can find plenty of photography-related apps across various mobile platforms. In fact, you might've come across quite a few Android photo editing and styling apps that let you apply various effects and filters to your images to give them a cartoonish or drawn look after they are captured. New to the Android Market, Cartoon Camera by Fingersoft is a handy camera replacement app that lets you preview said effect live within the camera's viewfinder. That is, the app applies the effect to whatever the camera is looking at in real time, so that you know exactly how a photo is going to turn out before you capture it and even lets you adjust the Sensitivity of the effect.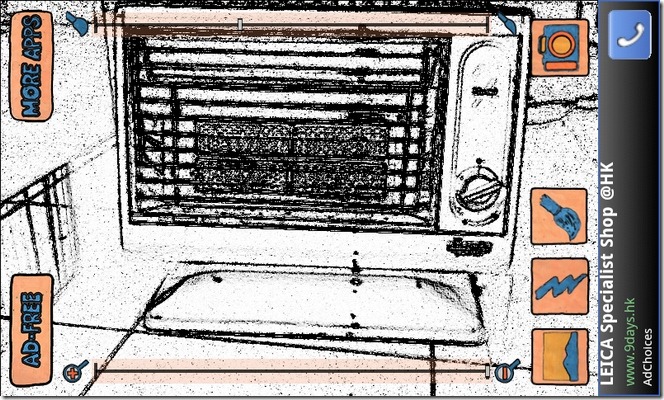 Unlike most similar apps that support real-time preview for photo effects, Cartoon Camera doesn't annoy you with frequent force-close instances. In fact, it is as smooth as they come. If your device is running Gingerbread (Android 2.3) or above, you can enjoy using the app via the front-facing camera too (that is, if your device sports one).
As of now, the app supports the following five effects:
Cartoon
Sepia
White Strokes
Dark Strokes (my personal favorite)
Colored Edges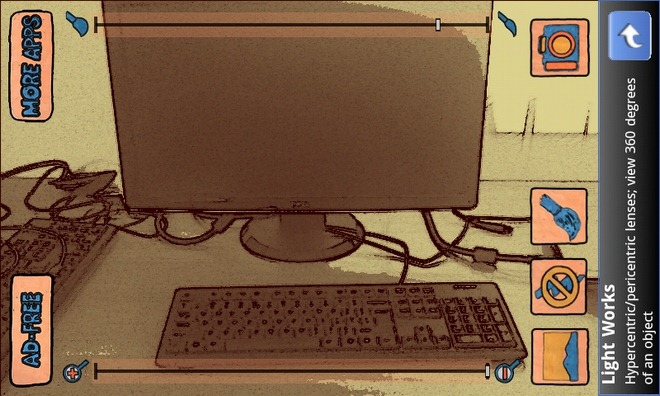 Using the app itself is pretty simple. Once launched, the app opens to its camera interface. The sliders at the bottom and bottom of the screen can be used to adjust the zoom as well as the sensitivity levels respectively.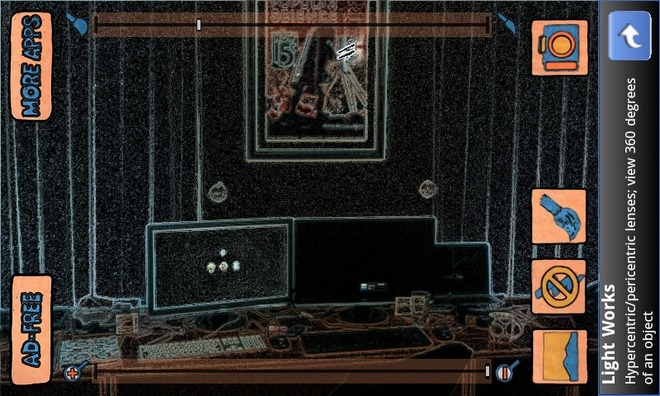 Various on-screen buttons let you enable/disable flash, access the gallery, switch to a different effect. Another highlight of Cartoon Camera is that it supports tap-to-focus. Photos captured via the app can be found within the Cartoon Camera folder on your SD card/local storage.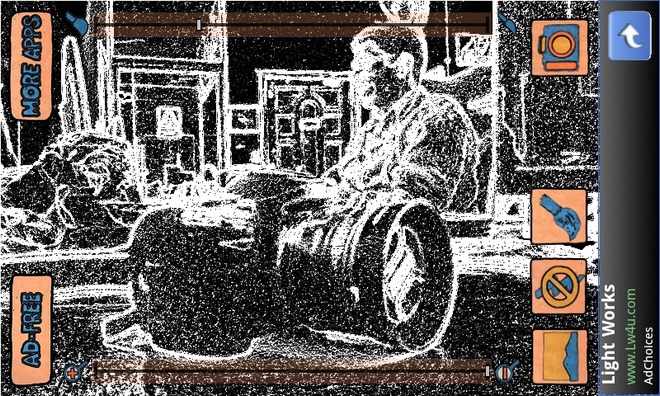 While previously reviewed crowd-favorite Paper Camera provides more or less the same sort of features, it is paid, like most other similar apps. Although Cartoon Camera also has a $1.41 paid variant in the Market, it is just meant to remove the ads that the free version contains. Android Market links to both the variants of the app are provided below along with their respective QR codes. Cartoon Camera requires Android v2.2 or higher to run.
Download Cartoon Camera (Free)
Download Cartoon Camera Ad-Free (Paid)