CyanogenMod 9 ICS ROM For HP TouchPad [Download & Install]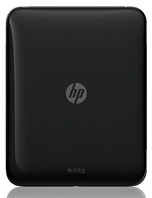 The HP TouchPad gets CM9! After HP dropped the support for Web OS, Android developers have taken the device to a whole new level where we saw it running the CM7 ROM based on Android 2.3, and now as the users pinned their hopes on an ICS port for the device, the Cyanogen Team for the TouchPad have just released the ICS based CM9, which for now, is an Alpha stage right now, and there is no support available for it right now.
So what works and what doesn't? Here's what the developers have to say:
Hardware Video (OMX). As a result, Netflix does not work, YouTube works only only in non-HD videos. Use something like MXPlayer and SW codecs for your local media.
Audio is a mess. The microphone does not work. Work on the current libaudio solution has halted because we will eventually switch to a CAF libaudio.
Camera does not work. The only libcamera.so that we have is from froyo and its closed source. There is a wrapper for QCOM gingerbread libcamera libraries that could likely be used as a basis to get our camera working.
Market filters prevent some apps from being installed (this can partly solved by switching back to standard DPI settings(120, 160, 240). The current build is using 160 which fixes the market but makes everything look ugly and low resolution.
Titanium Backup crashes the kernel. There's an investigation in progress…There are reports that older versions do work.
Most of the hardware problems from CM7 still exist in this CM9 alpha build.
Gapps intended for CM7/Gingerbread will not work in CM9/ICS. If you choose to install GAPPS then you'll need to get an updated compilation.
USB file transfers use MTP or PTP in Ice Cream Sandwich and Honeycomb. Traditional storage mounting is not supported in the Touchpad build.
Please read the instructions carefully, and we mean very carefully. No support can be provided by either Addictivetips or the CyanogenMod team right now. People trying to install CM7 in the past have actually hardbricked their devices.
Disclaimer: Please follow this guide at your own risk. AddictiveTips will not be liable if your device gets damaged or bricked during the process.
Requirements:
HP TouchPad with 2GB of Free Memory On Media Partition.
Instructions:
The first step is to download Universal Novacom Installer and install it on your computer.
Now download Acme Installer, CM9, ClockworkMod Recovery and Moboot zip files, make a new folder named CM Install on desktop and copy the downloaded zip files to this folder.
Now open CM Install folder present on your desktop and extract ACME Installer to C:/ Palm, Inc.
After the extraction is complete, connect your HP TouchPad to the computer and select USB drive mode on your Touchpad.
Once you have access to Touchpad file system, make a new folder named cminstall on your tab. Make sure that you create this new folder in the root and not in any sub-directory.
Once you are done making cminstall foldr on your HP Touchpad, copy the CM 9 zip along with ClockworkMod Recovery and Moboot to cminstall folder from CM Install directory present on your desktop.
Now eject the mounted Touchpad volume from your computer but keep it connected via USB cable.
Now on your TouchPad, tap to launch DeviceInfo and tap on Reset options.
Select Restart from the Reset Option.
Once you see that glowing orb revolving in the middle of your tab's screen, press and hold volume up key on your tablet.
You need to keep the volume up key pressed until you see the USB symbol appearing on your tablet.
Now on your computer, type cmd to access command prompt.
Now type C:\ cd Program Files followed typing cd Palm, Inc.
After you are in the Palm, Inc directory, type: novacom boot mem:// < ACMEInstaller and press enter.
As soon as you press enter,you will see a lot of command line activity going on your HP TouchPad.
After the activity is over, your TouchPad will automatically reboot you should be able to see HP logo followed by Moboot booting options in blue.
Use volume key to select Boot CyanogenMod and press home button to execute.
Once the ROM has booted, give it some time and then reboot into recovery to flash the patch.
For updates and queries, head over to the forum thread at RootzWiki.