Control Your Android Tablet's Volume From Notifications Panel [Honeycomb]
Volume enhancements and management tools for Android are available in large numbers in the Google Play Store, but few cater specifically to the needs of tablet users. Volume In Notification is a handy little Android app for Honeycomb tablets, in particular, that lets you control your device's volume from within the notification panel. Although Honeycomb tablets do sport hardware volume buttons through which you can adjust volume levels of your device, using/accessing it can prove to be a nuisance especially if you've mounted your tablet on a stand or slipped on a cover. Even in routine circumstances, having an alternative option to control your device's volume can make life much easier. The app can be used to control the volume of your apps, music, games and videos while they're being run. Once launched, Volume In Notification keeps running actively until you reboot your device. The app does not require root access and runs flawlessly on Android 4.0 ICS as well.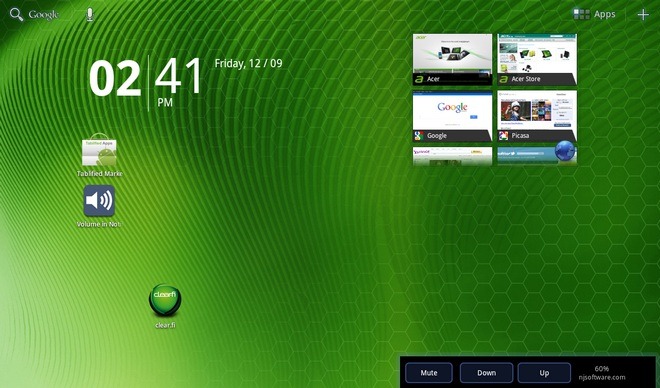 No doubt that an ideal solution to the volume adjustment would be to avail a scrollable slider that is much easier to operate. However, given the scarcity of the available options, there is little doubt that tablet users will settle for anything such as Volume In Notification. When installed, Volume In Notification adds a separate volume icon in the notification bar and volume controls in the notification panel. The app's volume control panel carries three buttons that let you increase, decrease and mute the device's media volume. Tapping the icon reveals the app's panel without you have to bring up the notifications panel. However, it would be best to use the icon only if you wish to mute the device's volume, as the panel disappears each time you tap any of its buttons, meaning that it is not suitable in situations where you're looking to adjust the volume levels.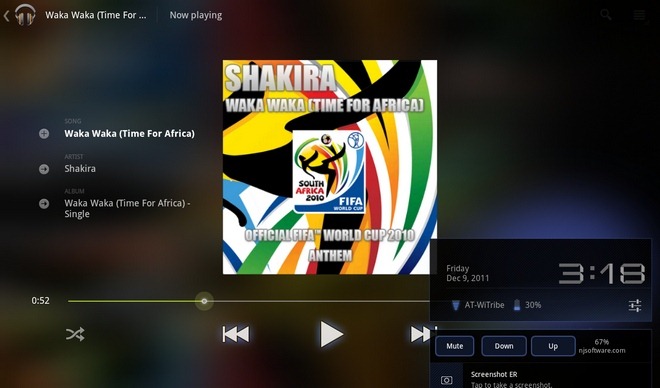 Other than that, Volume In Notifications runs out of the box. Hopefully, future release of the app will feature a volume slider instead of or in addition to the current Up and Down buttons. Also, we would love to see the app transform from just a solitary volume level adjustment tool into something rather comprehensive. For instance, the inclusion of several volume sliders for alarms, notifications and the overall device volume level, if added to the mix, will do the app a world of good.
Volume In Notification runs on Android OS v3.0 and higher. We tested the app successfully on both Android 3.0 Honeycomb and Android 4.0 Ice Cream Sandwich.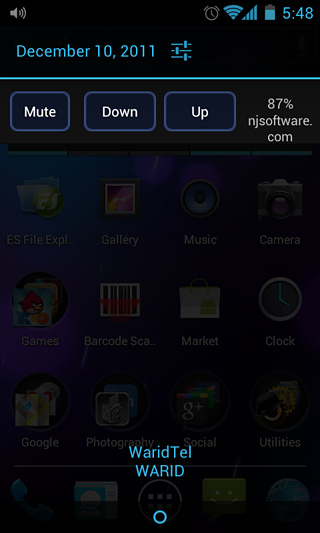 Download Volume In Notification for Android