Cool Camera: Real-Time Photo Booth-Like Effects For Android
Cool Camera is an amazingly feature-rich Android app from the photography category with plenty of, well, cool camera effects and filters that you can apply to your photos. Unlike most other apps from the genre, the app lets you preview all effects within the viewfinder before capturing a snapshot. In addition, the app also gives you the option to import images from the gallery and apply various post-processing effects to them.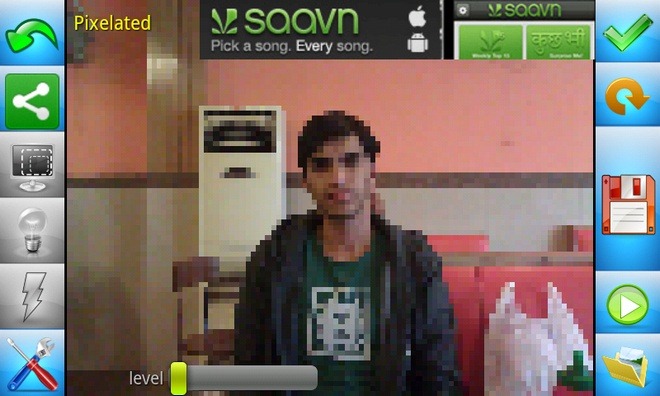 Cool Camera launches directly to the camera's viewfinder, with all its controls and features arranged along either side of the screen. To choose and preview an effect live within the viewfinder, swipe left or right across it. Alternatively, you may long press anywhere within the viewfinder and pick an effect of your liking from the menu that pops up. For a better view of the scene you are trying to capture, you can double tap on the screen to hide all controls. Various effects supported by Cool Camera include Fox, Tunnel, Pinch and Bulge etc.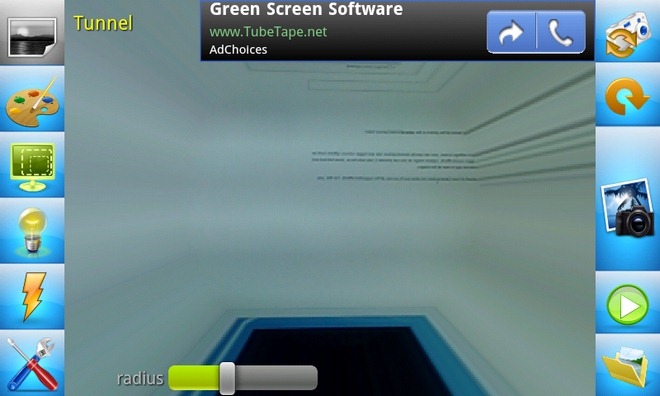 Tapping the camera icon captures the image whereas tapping the green play icon displays the last captured photo. Barring image quality, auto focus and light adjustment, you can apply any effect even after grabbing a snap. You may apply one effect after the other to a single image. If you wish to edit an existing image file, just hit the folder tab to import the required image into the app.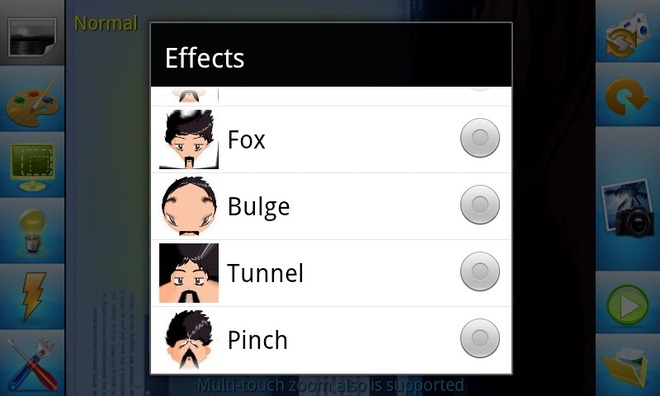 When you're done with editing, tap the floppy disk icon to save the image to local storage. By default, the app stores all the edited photos in the sdcard/DCIM/Camera folder on your device.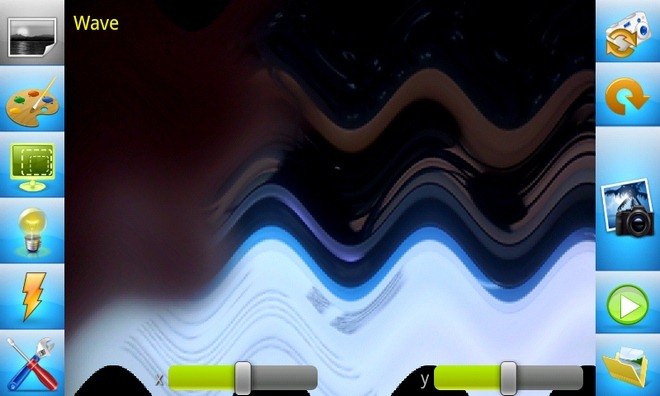 From within the app's settings screen, you can specify desired picture size, select an external app to view all the images and toggle various options such as the app's sound effects, auto-focus and hint text.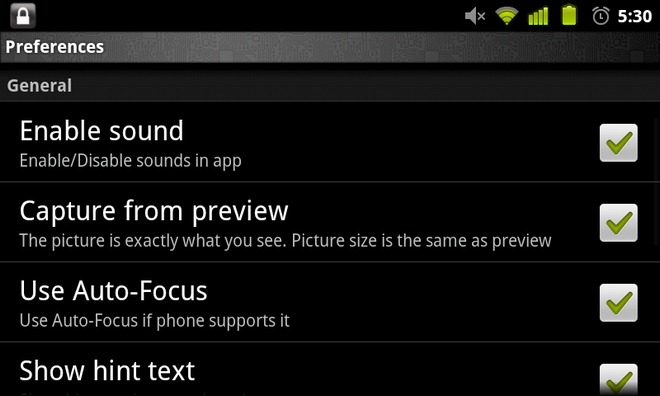 The free variant of Cool Camera does not allow access to all effects. Moreover, as you might have noticed from the screenshots above, the free version also bombards your screen with ads. To do away with this restriction, you can purchase the full version of app (from the Android Market or from within the app) for a meager $0.99. Market links of both the paid and free variant of Cool Camera are provided below for your convenience.  The app requires Android v2.2 or higher to run.
Download Cool Camera Free for Android
Download Cool Camera for Android (Paid)