Create Anonymous WikiLeaks Mirror On Your Android Device
With the recent spur in WikiLeaks' activities, many of the world's governments have been disturbed and subsequent measures against them are being taken. As of now, WikiLeaks.com has been shut down for most locations. Irrespective of the legality of what WikiLeaks did, the internet does not treat censorship with mercy, and hence several mirrors have already surfaced for the website. Although governments all across the globe are actively shutting down these public mirrors, information cannot be curbed, and so with this article we show a way to create an anonymous WikiLeaks mirror on your Android device.
Disclaimer: Please note that this guide is for testing and educational purposes only. AddictiveTips does not hold any affiliation, implicit or explicit, with WikiLeaks.com. We cannot be held liable for any damage that you incur by following this process. Use this guide at your own risk.
Requirements:
A rooted Android device, preferable a spare one that you can leave connected to a WiFi network and power socket
Firewall – necessary for anonymity. We recommend using DroidWall.
A Tor client – Orbot. You can grab it here.
An HTTP server. For this, our recommendation is PAW Server, but you can use anything that you like.
An archive copy of WikiLeaks. For this, an internet search is your only option, as public mirrors are constantly being shut down.
Setting Up:
1. Just it case you don't have root for your device, you can use the wonderful tool z4root, which works with most Android devices (up to Froyo only). However, we don't recommend this as a permanent solution, because z4root rooted devices lose the superuser permissions after a reboot.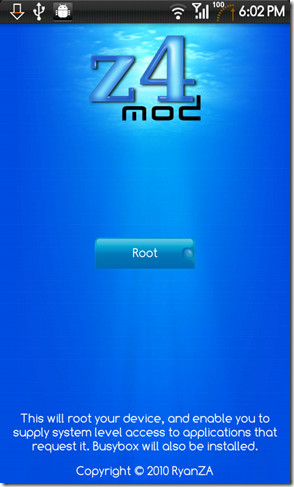 2. Now fire up Droidwall to enable the firewall. You will get the option to allow individual processes through the firewall – make sure you let go as few as possible. For starters, enable only Orbot on WiFi and keep everything else disabled. If you are not doing this on a spare phone and want to use the device normally as well, just add those apps which are necessary for the phone to function.
As a tip, maximum anonymity can be attained by keeping only Orbot on WiFi and remaining stuff on packet data.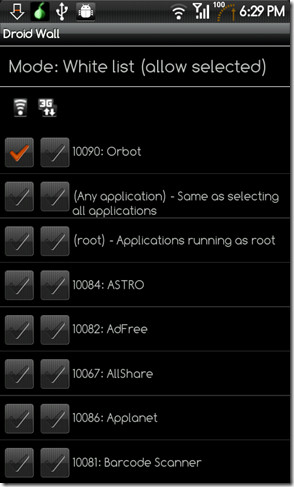 3. Now, set up the PAW Server. Start it up with minimum options and no personal information that can help identify you. Place your downloaded WikiLeaks mirror archive in the public folder of your PAW Server. For this, you need to copy the archive files to the following location in your device:

/sdcard/paw/html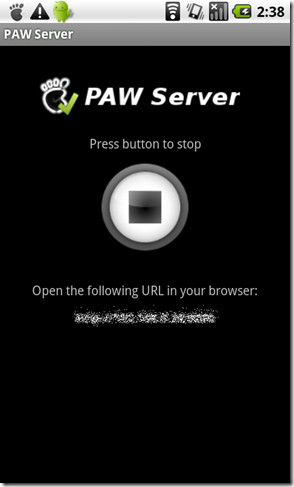 Remember, you MUST NOT allow firewall access to your web server (in Droidwall).
4. Now comes the last part – setting up Orbot. Run the Orbot application and start the service. Wait for it to finish the handshake process and connect to the Tor network, and allow Orbot to be used with it.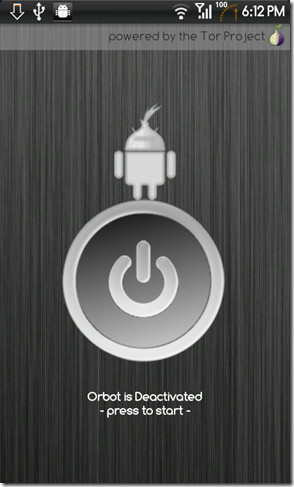 Press the menu button to access settings, and select to Torify all apps, and enable relaying and hidden services as shown in the screenshot below.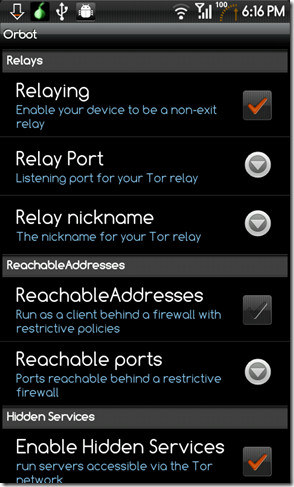 Point Orbot's 'Hidden Service Port' to the open port on the PAW Server, which should be port 80.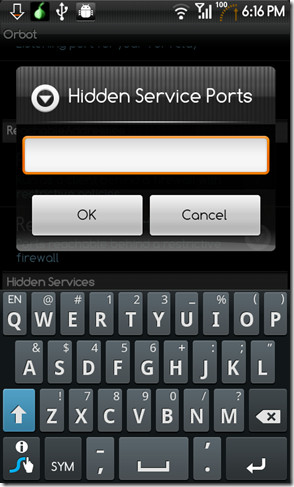 6. Finally, fire everything up. Again press menu key in Orbot to find the .Onion name of the hidden service, and ensure in a Tor-enabled browser (like Firefox) that it works.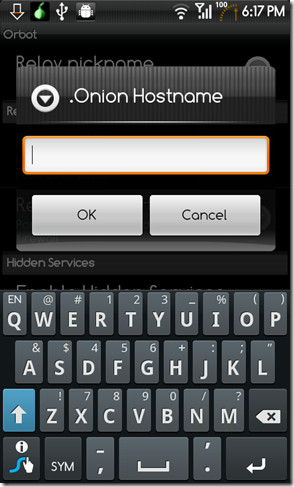 That's it – your Android device is now set up as an anonymous WikiLeaks mirror. To let people know that this server exists, we'd recommend creating an anonymous Twitter account and tweet your .Onion address with the hash tags #wikileaks, #tor and #mirror. Another useful hash tag could be #ImWikiLeaks, which has become quite popular these days.
There can be even more ways to support WikiLeaks – only limited by your own creativity. All in all, just ensure that your anonymity remains in tact and you should be good to go.