CyanogenMod 7.1 For Xperia Play Now Available For Download [Free Xperia Project]
Finally there is some great news for Sony Ericsson Xperia Play owners as CyanogenMOD 7.1 Android 2.3 Gingerbread is under way for this handset. Of course this isn't the official CM 7 release from Cyanogen and associated team, but the build claims to be equipped with the best PS1 Emulator with customized launcher for gaming purposes. Senior XDA Member and Recognized Developer jerplea is heading the development and is in the process of consistently updating the build for optimized user experience.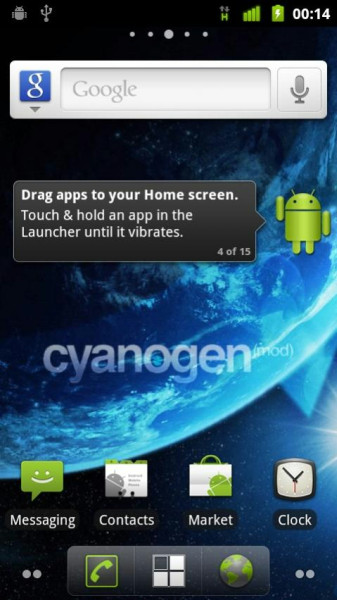 Here is a list of what works in build:
GSM
Sensors
Wi-Fi Connectivity
Audio And Video Playback
Bluetooth
Sony Ericsson LiveView
3D
Hotspot
The camera is still broken and developer is undertaking massive development to fix this bugs. Other reported issues with this CM 7 build for Xperia play includes minor touchscreen bugs along with flickering in video play back and non responsive scroll down lists. There is also a custom kernel compatible with CM 7 underway that should overclock your phone to 1.5 GHz.
In order to download and install this build on your phone, you will need to have root with a pre-installed custom Recovery. You can follow the guide here to root your phone and click here to learn everything about custom recovery images for Android devices. Once you have root and recovery on your phone, then all you need to do is flash the ROM archive through recovery. You can head to the official XDA thread posted here for downloads and installation / flashing instructions.