Desire HD MIUI 1.7.15 Ported To HTC Desire S [Download Available]
Since HTC Desire S received the awesome S-OFF via AlphaRevX, the developers are hard at work to cook some cool bacon [ROMs] for this phone. We have seen different ROM ports to this device and some industrious hackers have even managed to cook their ROMs from scratch. Fugutrev, XDA Member, yesterday released unofficial MIUI 1.7.15 ROM from HTC Desire HD with English patch on board for HTC Desire S. Like other ports and ROMs available, this is also still a work in progress with certain key features like Bluetooth connectivity, Sim Contacts and video playback not working.
Here is the stuff that has been confirmed as working on this port: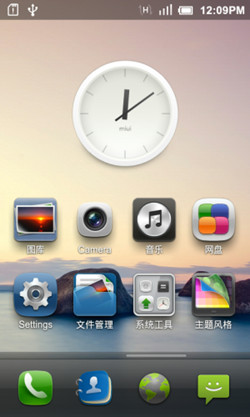 Wi-Fi Connectivity
Camera
GPS
Audio
Volume Keys
Calls
Flashing this ROM will deprive you of some essential stuff mentioned in paragraph 1, but as we see it, this ROM can act as your daily driver if you don't need bluetooth or Sim Contacts. In order to install this ROM on your phone, you will need to download MIOUI Android Desire S ROM and then flash Unity V2 Kernel. After that, simply connect your phone to the computer, do a Nandroid backup, WIPE and then flash the ROM normally.
It is important to understand that you will need to have your device S-Off-ed for this to work and you can head to the AlpharevX portal for instructions and further details. Users have already started to download an test this ROM, and so far it's a mixed response with certain users claiming it to be worthwhile, while others advising against flashing this one until some pertinent issues are duly fixed. For download links, complete instructions and feedback, please head to the official XDA ROM thread posted here.
Reference Links:
How To Gain S-OFF On HTC Desire S With AlphaRevX