Disable Apps In HTC EVO 3D With Temporary Root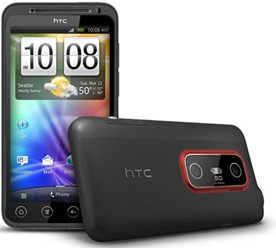 Earlier we covered a post on rooting the HTC EVO 3D temporarily and that had many people looking to remove the bloatware found in the phone. That however was not possible ass the root was temporary and access to such file systems was restricted. Actually it still is restricted but XDA-Developers forum member flipzmode has written up a very handy guide on how you can at least disable such bloatware so that they can't run.
Now before we attempt this, there are a few things you need to be aware of. When the apps are disabled, there might be instances where you see the the disabled applications but with the stock Android icons. In Go Launcher the icons had to be hidden in order to remove the icons from the launcher. You might have to reboot once to set all this right but don't worry, even after you loose your temporary root upon rebooting, the apps will remain disabled. Else there would be no point to this guide at all. We cannot stress on the risk you put your phone at when you remove system apps, as there are chances you might end up with Force Closes.
So now that you understand what this is all about, here's how to do this.
Requirements:
Instructions:
To begin, open command prompt or terminal and enter the following commands:
adb shell


pm disable [name of package]
That's it, be sure to write the name of the package without the brackets. For a list of codes of the various packages, visit the forum thread at XDA-Developers. Additionally you can check for any updates over there and any queries.