Dolphin Browser HD 6.0 Leaves Beta, Adds More Webzines [Android]
Dolphin Browser HD 6.0 was released on the Android Market as a free beta roughly a month ago with minor interface tweaks and a new Webzine feature that displays feeds/articles from a website, blog or social network in a magazine-like format more suitable for reading/ browsing through on a mobile device. The Webzine feature, in addition to deep integration with Facebook and Twitter within their respective webzines, now comes packed with support for a host of major news/informative websites and blogs arranged into ten different categories. AddictiveTips, too, has its very own webzine within the Science & Tech category. More after the break.
The Webzine feature allows you to view entire articles in an easy-to-read uni-column format without ads and the theme of the website/blog itself to distract you. Just text and images. You can swipe right and left across the screen to shift quickly between articles, share the link to an article of your choice or mail a preview of the article (along with a link to the original at the end). The interface is easy on the eyes and smooth as silk.
To add websites to the Webzine tab on the new tab screen / home screen, simply tap Add a column and start selecting websites from the screen that follows. You can add as many as ten webzines. To remove a webzine from the home screen, simply hold down on it and select Delete this column?
As mentioned earlier in this article and in our review of the beta, the integration with Facebook and Twitter within their webzines is nothing less than impressive. After all, the Webzine feature is supposed to be a mere browser add-on of sorts. Needless to say, it isn't. The feature is a separate app within itself. There might be users out there who install the browser just to use said feature.
The collection of websites that the webzine feature currently supports is quite comprehensive. There are a quite few social networks (including the newest entry – Google+), image hosting websites (such as Picasa and Deviant Art) and blogs that users might think deserve a spot in the assortment. Also, the included support for Flickr is limited to picture captions. The image hosting site's webzine does not support image previews as of yet.
However, judging from what the Dolphin Browser team has achieved so far with their duly applauded Android browser, we're confident they have more webzines (and maybe, more features) planned for inclusion in future updates.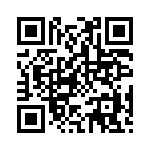 Download Dolphin Browser HD 6.0