Dotti Disposable Camera: Snap Photos, Have Them Printed & Delivered To You [Android, iOS]
Sincerely Inc. is a name that has already made its mark among smartphone users with some wonderful apps such as Postagram and Holiday Cards for Android and iOS. The concept behind both the apps is simple; just personalize a postcard on your smartphone (with a photo, design and message of your choice), and get it delivered to your desired postal address in printed form. Dotti Disposable Camera is the dev team's latest release in the Android Market and iTunes App Store. The app converts your smartphone into a classic disposable camera, complete with sound effects and animations, and lets you fill its camera roll with as many as 12 captured photos. After a filling the roll with snaps, you can place its delivery order to an address of your liking. Each photo gets printed on 4×6 inch high quality fine paper, and the entire compilation gets delivered in a solidly built envelope to keep your snaps protected. Depending upon the target location, shipment charges and delivery time may vary.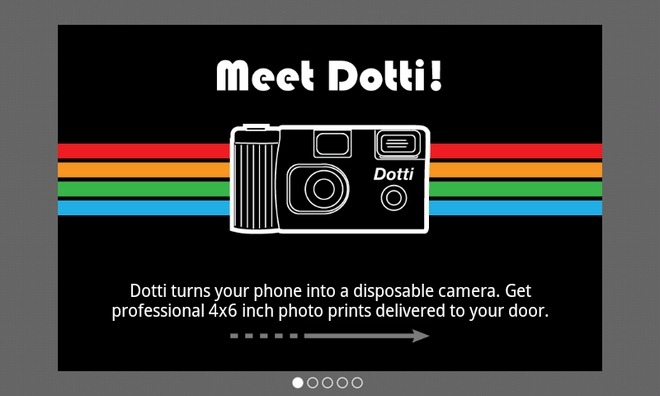 For delivery within the US, you will be charged $4.99 (shiping charges inclusive), whereas this cost increases by a dollar for shipments made elsewhere in the world. In case of double prints, you will have to pay an additional $3.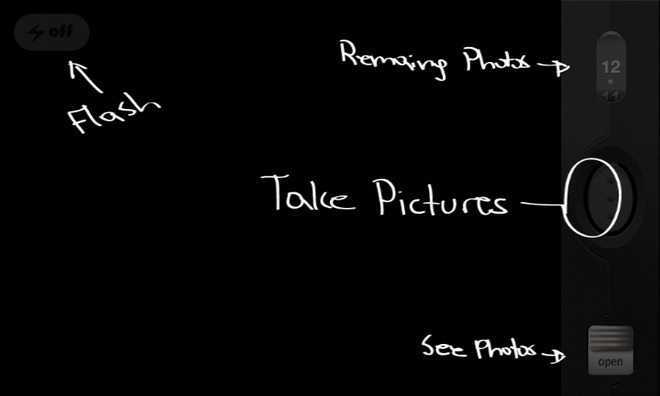 The app greets you with a brief guide through all involved steps, namely capturing photos, developing the roll, and getting the snaps delivered to your doorstep.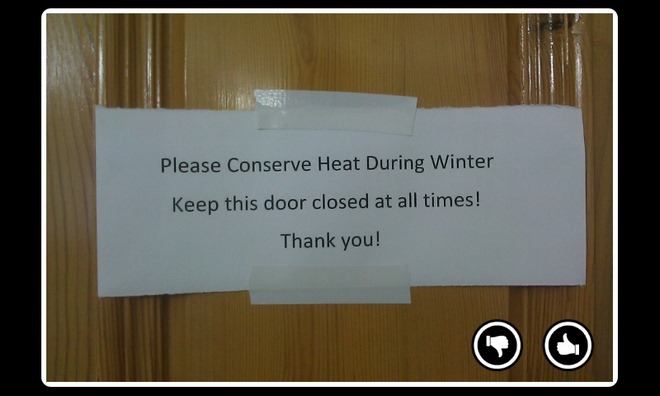 Once past this, the app lets you instantly start capturing photos via your device's camera. Not only can you preview each captured photo, but also decide to retain it on the roll or discard it altogether.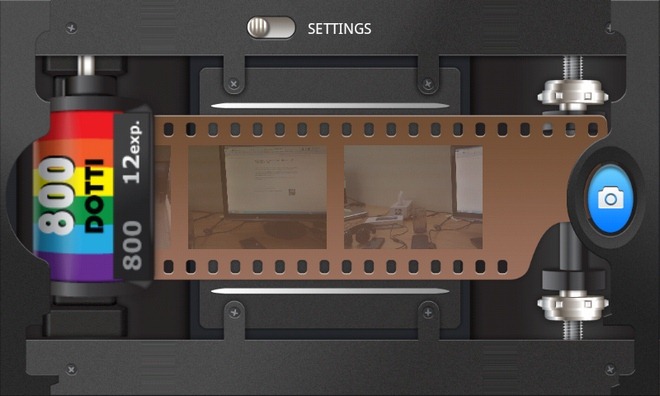 Once the camera roll is finished, the app prompts you to decide whether you wish to place an order or preview the roll of film first.
Once a shipment order is placed successfully, the app recharges the camera with a brand new roll, and you're ready for your next stint.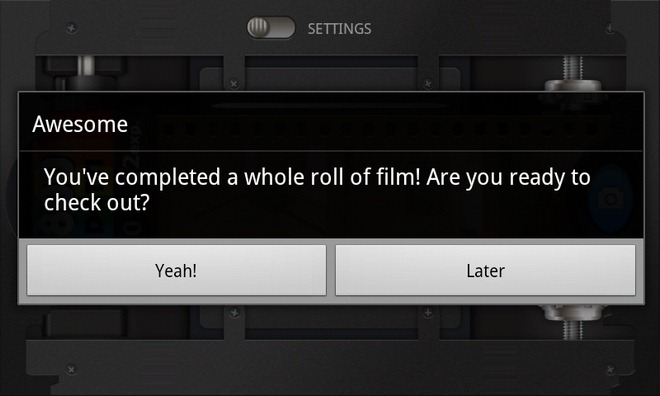 To complete the ordering process, all you need to do is provide your email address (for account verification) and your recipient's postal address. New users can sign up for a new account from within the app.
The app's settings screen can be used to log in to your Sincerely Inc. account, and/or purchase more rolls in bulk. To access this screen, tap the Settings button while on the preview screen.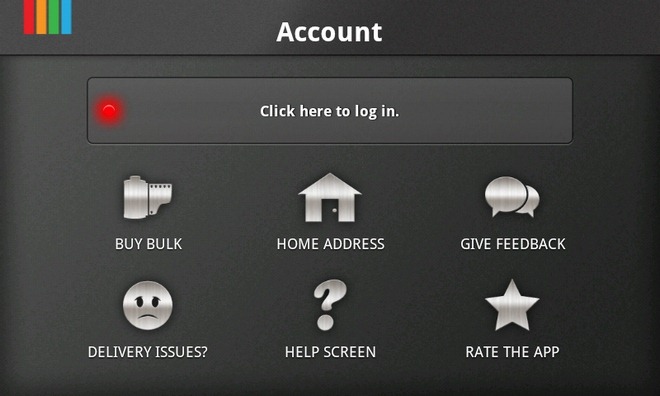 Download Dotti Disposable Camera for Android
Download Dotti Disposable Camera for iPhone, iPad & iPod touch