Download And Install CyanogenMod 6.1 (Nightly Builds) For Android Handsets
We have some good news for CyanogenMod fans – the new version 6.1 of the popular Android ROM, will be compatible with a number of new devices, and also include some great new and useful features. In case you aren't already familiar with it, CyanogenMod is a hugely famous custom ROM for Android phones that is installable on rooted handsets with plenty of features that are normally absent on stock handsets.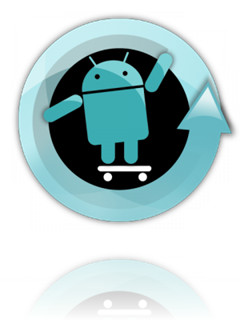 CyanogenMod 6.0 is based on Android 2.2 Froyo and is currently available for several phones including:
HTC Desire
HTC Hero CDMA
HTC Aria
Google Nexus One
HTC Evo
HTC Dream / HTC Magic
Motorola Droid
HTC Hero GSM
HTC MyTouch 3G Slide
HTC Incredible
In addition to these officially supported phones, it may also be available for many more unofficially, by developers who have ported it to those devices. Such builds can easily be found in the device's appropriate Android Development sections at XDA-Developers forums. Note that the unofficial builds are not supported by the CyanogenMod team, and may have some features missing and some additional modifications added, though often they work great.
CyanogenMod 6.1 is still under development and as per Cyanogen, these are the phones that might be added to the list above  for official support:
HTC Desire Z (also known as the T-Mobile G2)
HTC Wildfire
Samsung Vibrant
Acer Liquid
Some new features of CyanogenMod 6.1 are:
Touch-To-Focus Integration in Camcorder
Swiping Dismissal Of Notifications
Performance Improvements
Apart from these basic changes, some Kernel updates will also be integrated for some devices, improving compatibility and enhancing performance.
CyanogenMod is our favourite custom Android ROM here at AddictiveTips and most of us use it heavily ourselves. While we do recommend it to our readers, please note that installing any third-party unofficial firmware on your phone voids your warranty and must be done ENTIRELY at your own risk. Furthermore, these builds are nightly builds and things may go wrong if you aren't careful with the method or if the build you are installing has some issue, and you should be prepared to fix it (or to search for finding a fix) in case that happens. That said, usually CyanogenMod nightlies work quite well but still, you must know what you are doing.
Download CyanogenMod 6.1 (Nightly Builds)
Download CyanogenMod 6.0 Stable