Download HTC Amaze 4G Camera App For Sense 3.5 ROMs [Developers Only]
HTC Amaze 4G is an amazing phone that is set to amaze many Android fans due to its Super LCD display along with a powerful 1.5 GHz dual-core Qualcomm Processor. The phone comes with an amazing 8 Mega Pixel primary camera that is studded with a new SmartShot mode. This SmartShot mode actually works with portrait images and takes 5 successive snaps followed by blending the perfection from each one in one great portrait. Of course this happens automatically and will be of great help to photography fans and professionals alike.
HTC Amaze 4G's system dump became available as soon as the phone was announced. cDTDroid along with some other Android developers has managed to grab the HTC Amaze's camera app. The app is now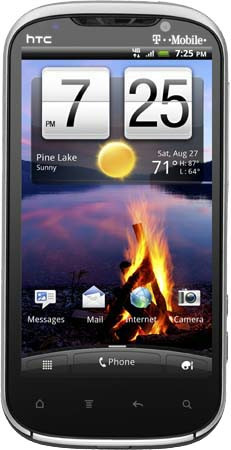 ready to be tinkered and then will be ported on all compatible HTC Android devices. Initially this HTC Amaze 4G Camera app is only meant for rooted HTC Android phones that are currently running Android 2.3.5 Gingerbread with Sense 3.5 UI.
The camera app / mod has been posted in HTC Desire HD forums and so far it is only meant for developers to play with. The app extractors don't have time to tinker further with this app and if you are an Android developer and can help, then you must help these guys in developing a proper port.
Here are some key features of this HTC Amaze 4G Camera Mod for HTC Desire HD:
Faster Snap Shot
Quicker Focus
Revamped Auto mode
New and Enhanced SmartShot mode
Enhanced Panoramic Sweep Shot 
Clear Shot HDR Integrated
Enhanced Burst Shot Capability
Night Mode Fixed
Macro Mode For Close-ups Added
Action Mode Enhanced To Take Clear Snaps Of Moving Objects
Until now, the app isn't ready for installing on Desire HD and there is a need of developers to port this to other devices. In case you want to help or download the HCT Amaze 4G Camera Mod, then head to the official XDA thread posted here. Again, this mod isn't ready for primetime and novice flashing may lead to device bricking. Proceed with Caution.
We are keeping a keen eye on this awesome development and will update this post as soon as the port gets stable for public use. Stay tuned!