Download HTC Flyer ROM Port For Desire HD And Inspire 4G
HTC jumped in the Android tab market with HTC Flyer with 7 Inch screen and 1.5 GHz processor. Although initial reviews weren't very encouraging as majority were disappointed at smaller screen size and absence of Android 3.0 Honeycomb; tablet specific version of Android OS. However the credentials started to improve as HTC Flyer started shipping in Europe but still unavailability of root and lack of underground development / hacking support are proving to be deal breakers.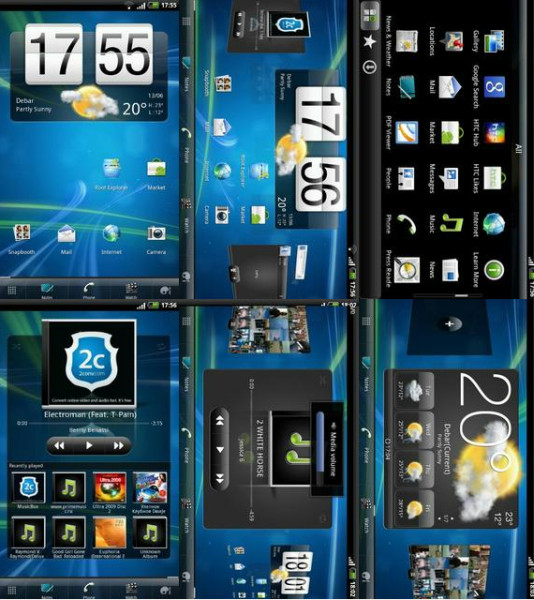 Having said this, recently the HTC Flyer ROM dump got released on several Android forums, portals and blogs. This raw ROM dump was taken seriously by several developers and now there is a custom ROM available that ports HTC Flyer ROM on Desire HD and Inspire 4G. According to Natkaffe, XDA member, the ROM can be your phone's daily driver without sacrificing any major functionality. Almost everything works and here's a list of stuff that still needs some consideration in future releases:
-don't enter Car panel (it needs resizing), because you can't go to home only by restarting
-almost every app needs some resizing
-gallery starts, but doesn't show pictures
-most popup window needs resizing too
-touch keys don't work in landscape
-keyboard is too big, many letters are unavailable
-weather animation for weather clock is not in the right place
Of course HTC Flyer's Android 2.3 Gingerbread ROM has been optimized for tablet experience so you might have to resize some extra large icons and over sized widgets. We believe that you can flash this ROM directly on your Desire HD with root through ClockworkMod Recovery. As we haven't tested this ROM, so it is important that you ask any pre-flashing question on the official XDA thread posted here.
Reference Link:
Download HTC Flyer ROM Port For Desire HD And Inspire 4G