Download Official Facebook Messenger App For Android
In case you are a Facebook addict and keep hooked to this app on your Android device, then there is some great news for you. Today Facebook announced dedicated Facebook Messenger App for Android on their official Blog. No it's not just "another announcement", in fact you can get hold of this app right now from the Market. Facebook Messenger for Android is a standalone app that only takes one tap to send and receive communiqué.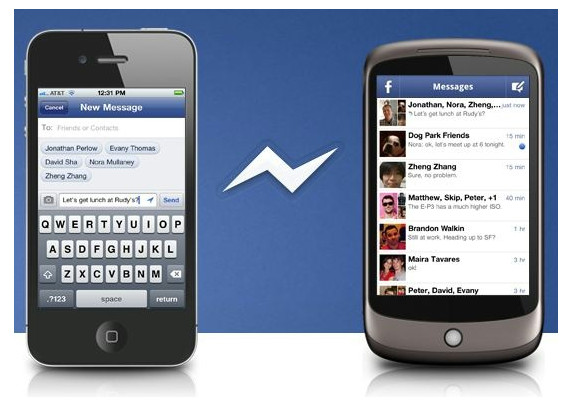 Here is a summary for features of this Messenger App for Facebook:
You can now easily message individuals, groups or anyone in your mobile contacts.
Ability to Map your location and you can find friends to make plans on the go.
Instant notifications on your mobile so that you won't miss a message.
Here is what Facebook has to say about this app:
Messenger is a separate app, so it only takes one click to get to your messages or send a new one. Messages are delivered through notifications and texts, so your friends are more likely to get them right away.
Facebook Messenger For Android is now available in Android Market. You can simply run a Keyword search to find the app, read the features and permissions and install it straightway on your phone. In case the app isn't showing up for some reason, then you can use the QR code at the end of this post to get the Market link or click here to go to official page of this App on Android Market and install it from there.