Download Skype For Android Phones
Finally Skype has made it to Android today and you can download it from the Market right now. Initially Skype for Android was coming as a packaged deal for Verizon customers only, but just now it is open for general public as well. This new Skype app for Android will let you make free Skype-to-Skype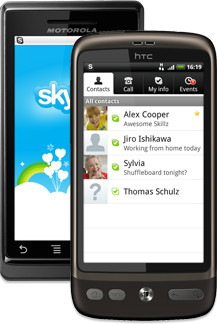 calls along with basic free IM-ing [one to one or within a group]. The Skype for Android app has been tested on several HTC and Motorola Android device with full functional compatibility.
There are, however, some issues with Samsung Galaxy S which will be resolved in a coming update soon. Skype is free to use when connected over Wi-Fi and local operator charger apply when the app connects using 3G and GPRS. Within the United States, you can only make calls over Wi-Fi unless you are on some packaged carrier deal like Verizon. This Skype for Android won't be available in all markets and two major left-outs are China and Japan so, our Chinese and Japanese readers might have to wait a little more for Skyping. This Skype version is compatible with phones running Android 2.1 Eclair or higher. You can go to settings > About on your phone if you are not clear regarding your phone's Android version.
Some of the major features in this Skype for Android App are:
All Contacts –Online Contacts Filter Option which allows you to filter our blocked contacts, recent contacts and save phone contacts.
Group chat is available and works without a glitch.
Proximity Sensor Compatible
Option to Synch Skype Contacts With Your Phone Book
All in all, this Skype release for Android is quite bug-free and stable as our friends at Android Police report. The application will run flawlessly on your rooted handsets too and the application size is 9 MB which further expands to 14 MB when installation is complete. So make sure that you have enough space on your phone memory.
Here is a video tutorial of Skype For Android app on HTC Desire:
Download Skype For Android Phones: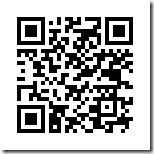 You can also download Skype for Android phones by searching for "Skype" in the market or navigating to https://skype.com/m on your phone.