Download Smooth Maximus ROM For Sidekick 4G [Stable And Smooth]
T-Mobile Samsung Sidekick 4G is mid-tier Android device that has been able to grab a massive fan base since it's release. And it is also worth mentioning that this handset got root within hours of it's release and the development community then took the task of making this phone more awesome with custom bacon like ROMs, Kernels and hacks that require root. There are many custom Android ROMs available for this handset, but Smooth Maximus ROM based on SK4G.KD1/SGS4G.UVKD1 is so far leading the contest with butter like smoothness and rock stability. Most system apps on this ROM are extracted from Samsung Galaxy S 4G with basic Honeycomb styling and theming.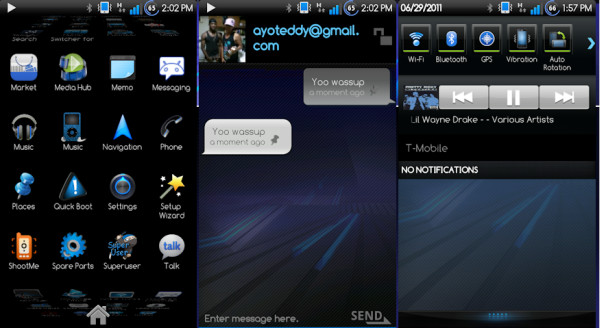 The ROM comes 100 % deodexed and pre-rooted with integrated modified custom Recovery to enable flashing into CWM. Aesthetically the ROM is quiet pleasant with AmbientTime Launcher with complimentary Xperia Arc Launcher present as well. Other major highlights of this custom ROM for Sidekick 4G include Honeycomb themed Android Market with Quick boot, Spare Parts and plenty of useful and thoroughly customized widgets. According to many testers and ROM users, this ROM is stable with negligible bugs. The developer is consistently supporting the community with improved and optimized releases with bug fixes etc.
You can see Smooth Maximus in action below:
All in all, it's a great ROM and you should give this a go if you are into flashing and hacking. You can download Smooth Maximus and get the complete installation instructions from official ROM thread here.