Download Windows Phone 7 ROM For HTC HD2 Now Available
Finally the time has come that we have all been waiting for. SthEn, XDA Forum Member, has finally managed to unearth Windows Phone 7 OS ROM for HTC HD2. According to XDA, the credit for this Windows Phone 7 ROM for HTC HD 2 goes to a Russian hacker and developer. According to the translated text on XDA, the ROM runs perfect on HTC HD2 and consists of three files that are needed to flash it on the handset.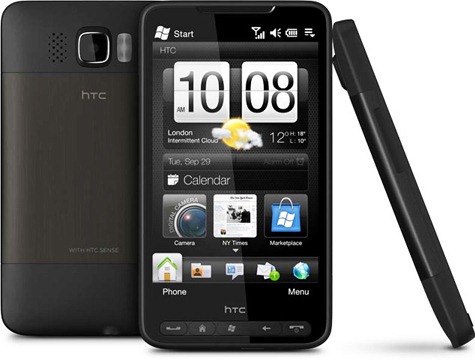 Earlier we saw a couple of videos showing HTC HD2 running Windows Phone 7 but as far as our understanding is concerned, this ROM package is not from any of the video uploaders.  The ROM or Windows Phone 7 image for HTC HD2 currently comes in form of 3 system files.
XOS.rar
WM7_RES_FULL.rar
1003301112e8e57ae4bf824270.rar
According to the hacker of this ROM, the packaged files contain WM70full.bi,  which is "seemingly" full Windows Phone 7 image for the HTC HD2. Please note that you can download the files for experimental purposes, but it is advised to keep it away from your HTC HD2 for now. Windows Phone 7 developers at XDA haven't really commented on these files being genuine OS images.
We previously posted that HTC HD2 will be the only old Windows Mobile device that will be able to run Windows Phone 7 OS. This is due to strict hardware requirements set by Microsoft for Windows Phone 7 OS.
Download Windows Phone 7 ROM For HTC HD2 (Link removed; see below)
Update: There is some bad news as the thread creator on XDA has pulled down all the download links and according to him:
There were some links here, but of course – not for HD2. Still waiting then…
UPDATE: Do not download and flash with downloaded files, unless you want your HD2 bricked!
However, don't fret! We have covered a method for installing Windows Phone 7 on your HD2 that really works. For details including the ROM download and the installation instructions, see our Windows Phone 7 on HD2 guide.