Download Xperia Active Launcher On Any Android Device With 2.3 Gingerbread
There are scores of Android launchers out there promising speed, stability and wonderful aesthetics. Although I am a firm believer in using Go Launcher instead of tycoons like ADW or LauncherPro, but sometimes you just have to get a launcher that's new and comes from a device as a port. Our buddies at Android Spin discovered one such launching Gem hidden in deep valleys of XDA called the Xperia Active Launcher. Having not tested an Xperia device my self [ the latest play, arc and neo], we decided to give this a spin on our rooted Samsung Galaxy S II running CM 7 nightly number 3.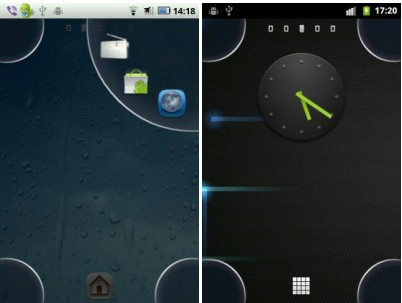 The launcher downloaded and installed without glitches and we were amazed to see the convex UI expandable at screen corners. Well that simply means that instead of putting or dragging-dropping widgets on your home screen, you can simply pull a circle at corner and do the deed. But after using it for 10 minutes, it started to act like a zombie with multiple force closures along with a complete reboot at one instance. So this launcher isn't recommended for your daily usage but you can test the awesomeness every now and then for a change.
And here is how you can get this Xperia Active Launcher on your rooted Android device running Android 2.3 Gingerbread. Folks have tested this launcher on Froyo and Éclair where they were left with FCs and other annoying errors.
The first step is to head to XDA app thread here and download the apk on your phone.
Once it is on your phone, install it via any file manager. We used Astro File Manager for the purpose.
After the installation is complete, press home button or tap, whatever applied, and select Xperia Active Launcher from list.
And there you go! You are now testing Active Xperia launcher on your phone and we hope that it goes error free.