Easily Manage APK Files With Rooted Explorer For Android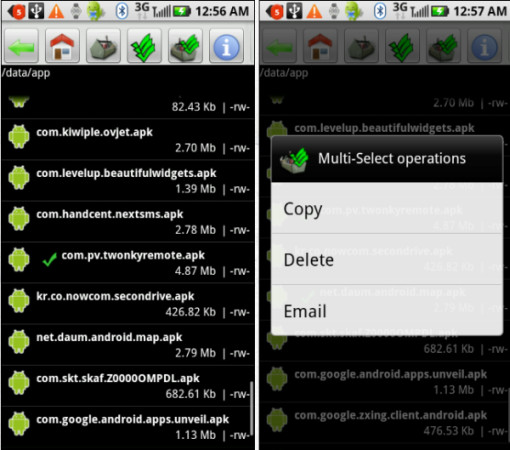 Rooted Explorer For Android is a very interesting app that allows the users to manage their APK files effectively. We all tend to lose track of our APK files after installing loads of them onto our phone, and this usually leads to an APK clutter that becomes difficult to handle. The application has a simple user interface and is based on open manager with General Public License. The Rooted Explorer enables the users to move, delete, copy, Email etc from one location to another. This app can be a great alternative paid app root explorer, which performs the same functions but with a price tag of $3.99. The app also allows the users to install APKs, unzip files and has significant usability value for those with Apps2SD installed. The rooted explorer for Android allows you to move /data/app to /system /sd /app and creates a link that manifests larger control over each and every application installed.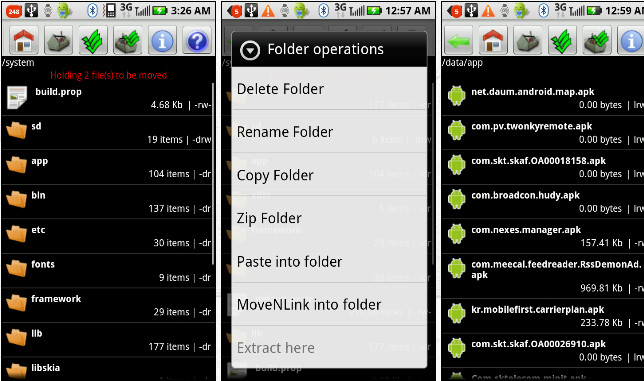 As the app is not yet available in Market, you will need to follow the instructions given below to manually install it:
Please note that this app is only meant for users who already have root on their devices along with Apps2SD and Busybox installed.
1. The first step is to download the rooted explorer APK file from here and save it on your desktop.
2. Once done, connect your phone to the computer and mount SD card.
3. Now copy the APK file you downloaded to SD card root.
4. After you have copied the APK to SD card root, download Astro File Manager from Market. launch and install the APK file following on screen instructions.
And there you go! You have Rooted Explorer installed on your phone. We will update this post with a QR code as soon as the application is available on Android Market.