Effect-Filled Photo Editing App Pix: Pixel Mixer Released For Android
Photo editing and beautifying apps might be aplenty in the Google Play Store, but there are certain candidates that are worth a try; some for their sheer amount of features, and some for their simplicity. Adding to the long list of effects-packed Android photo-editors is Pix: Pixel Mixer that you simply can't afford to let pass by in a hurry. Initially released in the iTunes App Store, the app has just recently landed in the Google Play Store. Pix: Pixel Mixer happens to be one of the most versatile and extremely user-friendly photo editing, styling and sharing apps that you'll ever find for your mobile device. Not just the app presents you with dozens of immensely elegant and vintage-style photo effects, filters, layers and frames, it also lets you apply multiple effects on your photos at once, so that you can embellish your images with a custom-created effect. Don't want to tinker with your photos manually? No worries. The app also supports a one-touch random effect feature that you can avail to make your photos even more memorable with a mere tap of a button. In addition, Pix: Pixel Mixer lets you save custom-created effects to favorites, and supports sharing edited images with your buddies in multiple ways.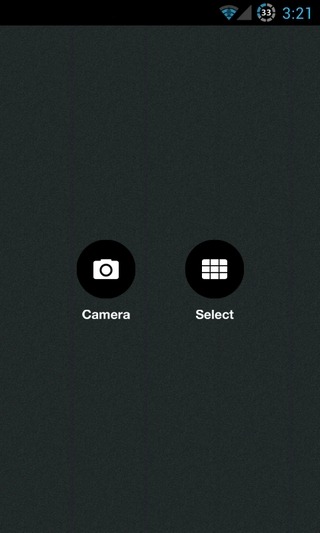 As with most photo editing apps, Pix: Pixel Mixer also lets you snap an instant image, or import one from your device's local storage for further processing. In this regard, the app presents you with both said options on its uncluttered homescreen via relevant buttons. Once an image is imported, you are taken to the app's editing interface, from where you may start applying all the gorgeous effects, multiple filters (maximum three at once), and borders to it, as desired. The app also supports applying a particular filter more than once so that you can impart as realistic look to your images as preferred. As of this writing, the app lets you pick from the following effects and filters for your photos:
Prism
Bling
Passion
Honeycomb
Pearl
Mud
Maple
Lomo
Hologram
Glow Lamp
Scrape
Cotton
Wallpaper
Cartoon (multiple effects)
Neon (multiple effects)
Avatar
Sepia
Sketch
Horror
and plenty more
Apart from aforementioned filters and effects, the app also has a huge variety of photo frames that let you can choose. To redo/remove an applied effect, just tap its icon displayed above the recycle bin.
The features apart, it's the manner in which the app presents all the features that makes it a graphical wonder, too. You will notice cute little animations while switching between various effects, launching the app's main menu, and while applying the random effects. The main menu can be launched by tapping the + button at the top. This menu comprises multiple options, including saving the photo to your device's local storage, sharing it with your friends, reverting to the image's original looks, checking brief image info, and jumping back to the app's homescreen.
The star and flash buttons at the bottom let you save the current effect to the favorites list, and apply a random effect, respectively. The processing speed of the app is also worth mentioning, as it lets you apply one effect after the other without any noticeable delay whatsoever.
The magic wand, film reel and frame buttons are the ones that conceal the app's core features, i.e. all the various effects, layers and frames, respectively. Just tap on either button, swipe across the thumbnails at the bottom to navigate through various effects, and tap the thumbnails of the most appealing effect/frame to apply it to your image. By default, the app supports sharing images to Facebook, Twitter and MyPeople.
That very much about it as far as Pix: Pixel Mixer is concerned. It's definitely not a full-fledge Instagram alternative for Android, but it certainly is worth a try courtesy of the elegant and visually rich effects and easy-to-use features that it has on offer.
Download Pix: Pixel Mixer For Android