Egg Story Is A Simple But Addictive 2D Platformer [Android Game]
Egg Story is a new arcade game, which is introduced on the Android platform, and developed by JVDroid. This addictive 2D platformer will let you play as a cute little egg named Eggie, who must collect Eggstars in its adventuresome journey. If you are looking for a fun pastime activity, then this game may be a great addition to your phone. Read on for further details.
If you like platformers, then you'd absolutely love this. The gameplay consists of jumping and spinning across different platforms and nests, and collecting a total of 3 "eggstars" in each of the game's levels. The eggstars are placed in various different locations, and sometimes it's quite hard to reach the trio. The player has to avoid the occasional cactus because landing on them takes you back to the beginning of the level and there's no checkpoint in between. The game seems quite simple during the start but gets harder and harder as you make your progress. Basic controls scheme consists of jumping across the platforms by the use of tapping on the screen and spinning the egg by sliding your finger in the direction you want to move. Spinning can be a bit tricky as the egg only stops if it gets hit by a blocking object such as walls, crates or plants, etc and other than that, there's no stopping you. The levels are carefully designed and the game requires quite a bit of concentration, especially when moving along the nests.
As far as presentation is concerned, the 2D graphics are satisfying enough for casual gamers. The game is pretty light, and should run smoothly on most devices. There is absolutely no music at all in the game; sound effects too have hardly any presence. There is nothing to tinker within the game's settings, except turning off the sound. It would have been better if the developer had thrown in a few settings like controls customization and toggling the haptic feedback.
All-in-all, Egg Story is a fine experience for the casual gamer, who need some thing fun to do while, say, they're waiting for their stop to arrive. The game has a free as well as paid variant with some extra goodies, but we recommend trying the free version first before spending your hard-earned cash on the full game. The links and QR codes provided below will take you to the corresponding Google Play Store page.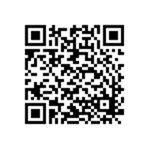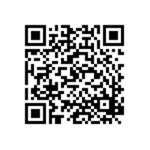 Download Egg Story (Free)
Download Egg Story Full (Paid)