Enable 6 Point MultiTouch On Motorola Milestone 2 [Guide]
In case you have Motorola Milestone 2 and were looking to increase the Multitouch points, then there is some great news for you. Liori, XDA member, has unearthed a hack that allows you to maximize multitouch points on your Droid Incredible 2 to an amazing 6 MT points. The hack first appeared on a Chinese Android forum and consists of a simple .ko file that does the magic.
So let's cut the rant short and see how we can have 6 Multitouch points on Motorola Milestone 2: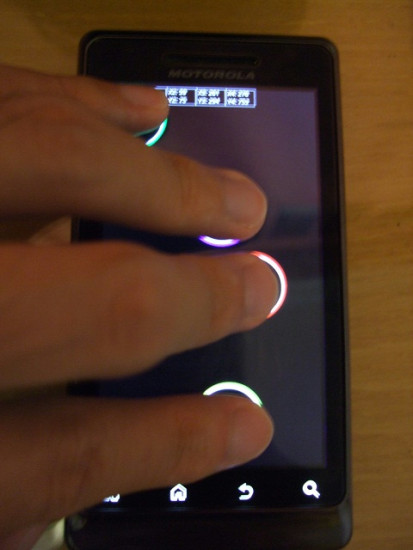 Before embarking on this guide, you need to make sure that you have root on your device.
1. The first step is to download milestone2_more.ko from here and copy the file to SD Card root of your phone.
2. Once done, use Root Explore to mount /system read / write [r/w].
3. After this, use the Root Explorer to copy the KO file you earlier pasted in SD Card root, to /system/lib/modules/.
4. Now download Terminal Emulator from Market and launch it.
5. After this type the following commands in Terminal Emulator
su
chmod 644 /system/lib/modules/milestone2_more.ko
insmod /system/lib/modules/milestone2_more.ko touch_num=6
6. Now download any Multitouch checker / validator app from Market and put six fingers to see if it really works.
And there you go! You now have Multitouch capability of your phone extended to 6 simultaneous points. It is important to remember that 6 is the limit and inputting any value higher will result in a system crash. In case you are stuck or need more info, please head to the official XDA thread here.