Enable Landscape View In TouchWiz Launcher For Android Gingerbread
TouchWiz is Samsung's proprietary UI for it's Android devices and from being developed for the Samsung Galaxy S Series devices, it has now moved onto the Galaxy S II as well. Those of you running the TouchWiz launcher on their current Android devices would know how the launcher is pretty lacking in features and eye candy. XDA-Developers forum member pawitp has released a mod for Gingerbread based deodexed ROMs that fixes just about all that and as the title suggests, you get more then just a landscape view. Read on for the features and installation of this mod on your device.
As said earlier, this mod gives you more then just a landscape view. See below for a list of the features implemented in this mod:
5 icon dock: You can now have up to 5 icons in the dock.
Menu items can be arranged in alphabetical order.
Enable landscape view.
No app background tiles.
Translucent background in app menu.
Use the launcher in fullscreen mode.
Remove numbers from the page indicator.
Below you can see a screenshot of the modded TouchWiz launcher (picture courtesy of XDA-Developers).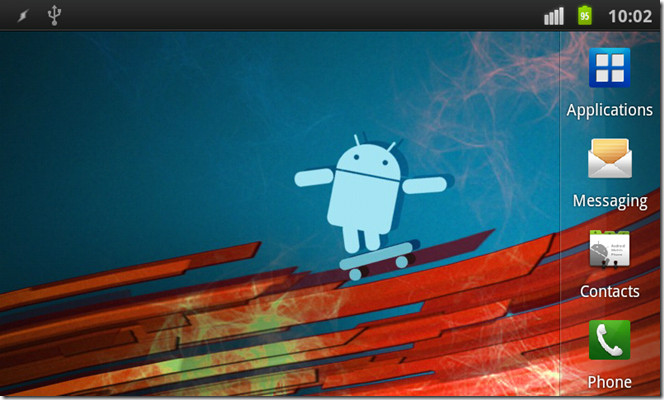 Now let's move onto the installation of this mod on your device.
Requirements:
Instructions:
To begin, download the mod from the link above and copy it to the root of your SD card.
Now reboot your device into recovery and flash the file you copied to your SD card. Incase you're unfamiliar with the concept, refer to our guide on how to flash apps and ROMs on Android via recovery.
For updates and queries, regarding this mod, visit the forum thread at XDA-Developers.