Evernote's Skitch Now On iPad, Lets You Edit & Annotate Photos, Maps & Webpages
Yes, we know that there is a new drawing tool almost everyday in the App Store and there is absolutely no point in downloading another one, but if you get a combination of a drawing, map and image editing/annotating tool that has been launched by none other than the productivity app giant Evernote, then you ought to give it a second thought as, previously available only for android platform, Skitch by Evernote is now available for iPad users too. With Skitch, you can capture and annotate snapshots, navigate and mark map locations, or use the iPad's larger screen to create some elaborate sketches.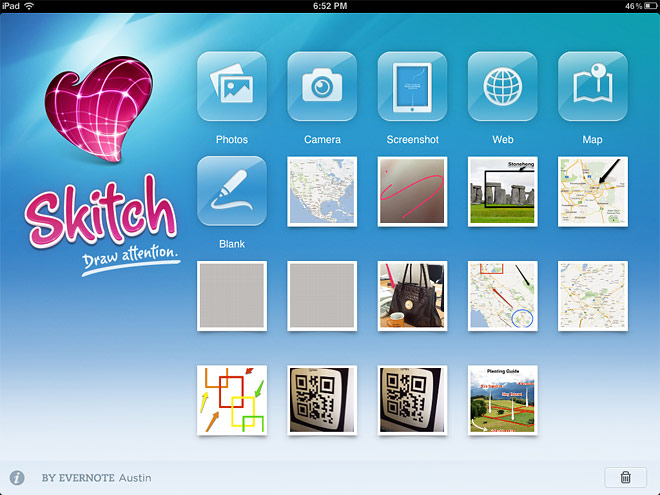 Like the Android variant of the client, Skitch for iPad too has a very straight forward interface. There are a few added features in this version of the mobile client, though. In addition to editing/annotating photos taken directly from within the app or imported from your Camera Roll, Skitch for iPad lets you snap and annotate maps and webpages.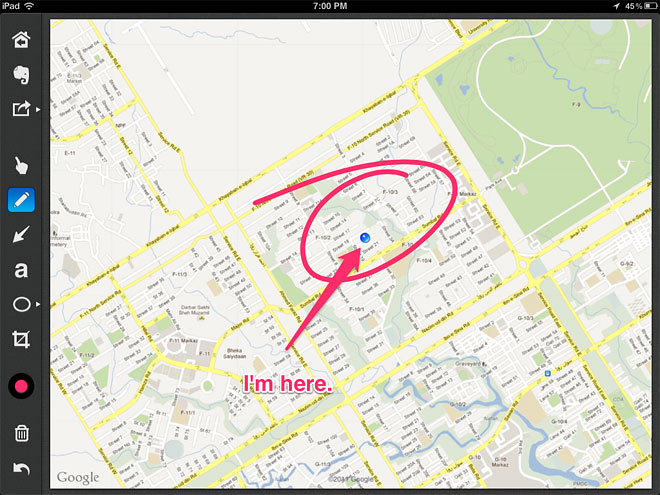 Once you are done with editing/annotating an image, the app allows you to save it to the Camera Roll, or share it over Twitter or email.
For those of you unfamiliar with Skitch, it's not a regular drawing app. Its map and image annotation features make it very useful in day-to-day professional use, especially for people whose line of work involves a lot of traveling. It is available for free on the iTunes App Store and can be downloaded from the link provided below.