Facebook For WP7 Updated To Bring Cover Photos, Like Details & Privacy Controls
If you go by the news coming in these days, the Facebook app for Windows Phone 7 is pretty popular, and has amassed more than 1.2 million active users. However, that doesn't mean that everything about the app is perfect. While using it, I, for one, felt the need to go to the web version of Facebook for doing stuff like viewing Likes on my posts and applying privacy settings to anything. Also, the app didn't replicate the changes Facebook has gone through with the release of Timeline. Now, all that has changed, with the latest update (released just yesterday) to the official Facebook app for Window Phone 7, you get all the functionality which was missing in the older version of Facebook for Mango.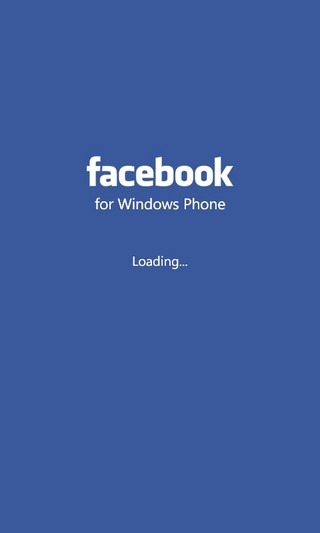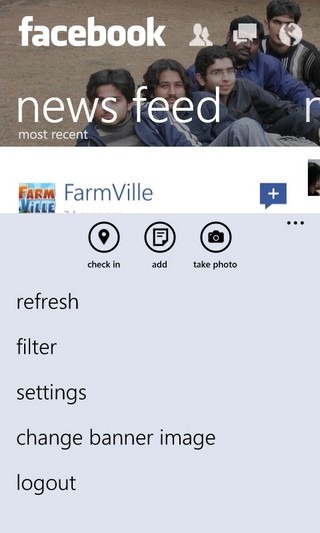 If the app update is not pushed to you automatically, you can try our guide to force update any app. Once Facebook has been updated and you launch the app, you will be asked if you want to enable banner images or not. Banner images are the WP7 equivalent of Cover photos in Facebook. The app will choose 3 photos from your collection at random, and they will appear as the background image of the top bar on the main page of the app. There are now three new options in the three dot menu, and they include check in, add (status update) and take photo (which allows you to upload from library or straight via your device's camera). If you want, you can change the cover image by tapping the change banner image option. The feeds are presented in pretty much the same manner as before, but now there is the option to filter the items with ease from the options menu.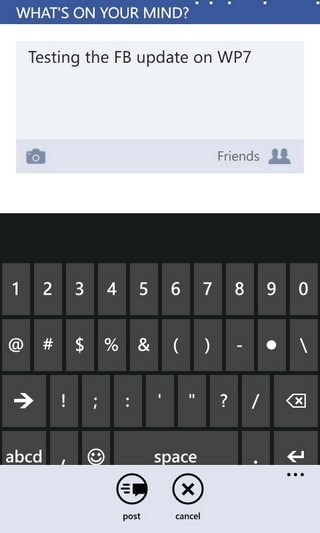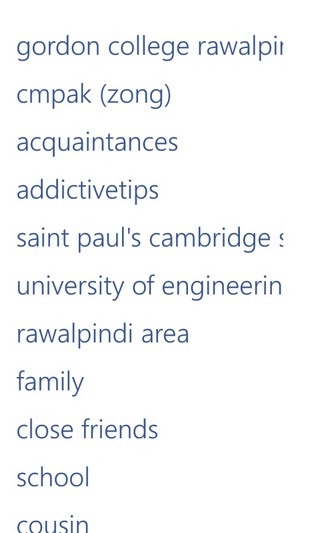 For both the feeds filters and privacy settings, you get to see the complete array of lists you have defined and you can choose any of them. To customize the privacy settings for any post, just tap the Friends icon in the bottom right corner. The overall interface of the status menu, and the app in general, has changed as well.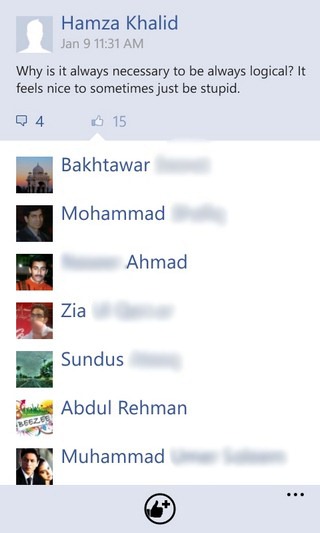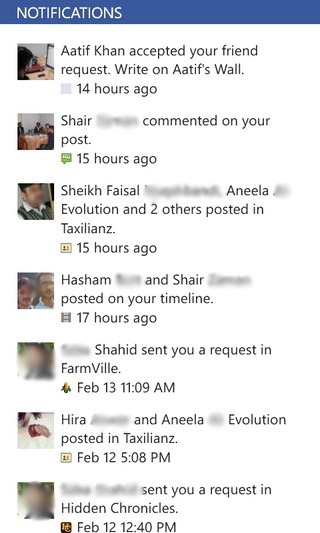 Another good thing about Facebook 2.3 is its ability to let users view the Likes they have received on any post. Previously, it was only possible to see the number of Likes, and you couldn't actually see the people who liked. Now, you get two separate menus in every post, one displays the comments, while the other one shows the names of the people who have liked the post. So, the Windows Phone Facebook experience just got even better. Coupled with the Facebook chat integration in the Messaging hub, WP7 might soon become the place to be for all FB lovers. Download Facebook