Hands-On With Facebook Messenger For Android & iOS [Review]
If you are a die-hard Facebook fan then you would be delighted to know that the guys at Facebook have released a standalone messaging app for Android and iOS users that allows sending quick messages with your Facebook friends and phone contacts from your device. Facebook Messenger provides an alternative platform to dedicated Facebook users from where they can send and receive messages (including chat) to/from all their contacts. Apart from supporting cross-platform messaging, the app allows group messaging, location integration with messages, mobile notifications and photo attachments along with your messages.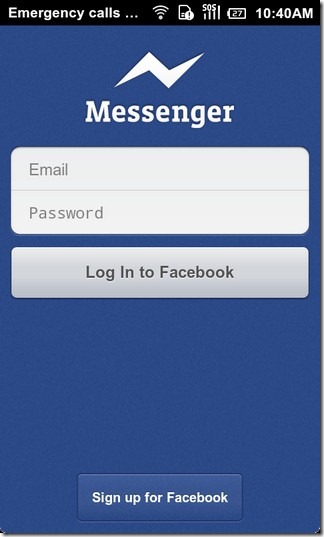 Although looks of the Facebook Messenger resemble that of the official app, there are some fresh changes that have been incorporated into the messenger-only app of the world's leading social network. For starters, Facebook Messenger lets you send messages to your phone's contacts even if they're not in your Facebook friends' list. It is too early to call it an attempt to replace good old SMS, but if it is, it's a good one. Messages to non-Facebook contacts will receive a SMS message from a random number. For contacts that are listed in your phone's contacts as well as Facebook friends' list, you can opt to text them on mobile or send them a message on their Facebook account.
By including message recipients synced from various social networking services on your device including your phone's contacts, you can easily send messages to one and all. All such messages would be received via SMS, email, IM or notifications as per their preferences. Once you log into the app, you can view your Facebook conversation history including texts, chats, and messages. You'll also notice a tiny little blue arrow in the message box that allows quick location tagging in your messages. By sharing map locations with your contacts, you can easily locate people in your vicinity and decide for a quick hangout. The release of the official Facebook client for Android lays most of the unofficial alternatives to rest, that were not just feature-constrained, but also, for the most part, failed to even properly display the online friends.
Facebook Messenger is now available in the Android Market Google Play Store free of cost and requires Android OS 2.2 or higher to run. You can download Facebook Messenger form the Market link or the iTunes App Store via  their respective links provided below.
Download Facebook Messenger for Android
Download Facebook Messenger for iPhone, iPad & iPod touch