Firewall For Android Phone
Do you have a lot of data syncing and bandwidth hungry applications on your Android phone? Concerned about going over your monthly data plan because of cap? DroidWall can be a big help in such scenario by acting as a strong firewall. It can block internet access of any installed apps from either WiFi or 3G network. It can be customized as such that the bandwidth reduces once you are out of WiFi range and returns to normal once you are back in any remembered WiFi hotspot. Your phone must be rooted to run this app.
Run the app, and it will take some seconds to read all the installed applications. Once done, these apps can be either added to a white list or black list for both WiFi and 3G (Cellular) network. Firewall can be turned on/off and can be password protected for specific app rules.
A great app for rooted phones to restrict connectivity, thus, saving both battery time and money.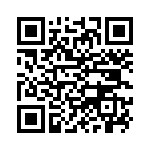 Download from AppBrain or scan the QR code above.