Fix Android Market On TouchPad Running CyanogenMod 7 [Guide]
HP TouchPad received some awesome CyanogenMod treatment couple of days back. Android enthusiasts didn't waste a second and were quick to get this CM 7.1 Android 2.3 Gingerbread on their TouchPads. However, as CM 7.1 comes completely AOSP without any Google Apps or Addons, so it was bit of a trouble to install Google Apps after flashing CyanogenMod on HP TouchPad. After prolonged discussions and development at various Android forums and the official Google Code portal, there was a fix found that lets Android Market work as it should. Primarily the Android Market wasn't showing many Apps after installing Google Apps with everything else working pretty much OK.
Here are the step by step instructions to get fixed Android Market with all apps on your HP TouchPad running CyanogenMod 7.1 Android 2.3 Gingerbread custom ROM: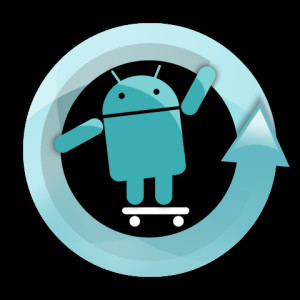 Disclaimer: Please follow this guide at your own risk. AddictiveTips will not be liable if your device gets damaged or bricked during the process.
The first step is to make sure that you have CyanogenMod installed on your HP TouchPad along with ClockworkMod Recovery. You can refer to our guide posted here.
Download fixed Gapps for CyanogenMod on HP TouchPad ZIP file.
Copy the downloaded zip file to HP TouchPad's SD Card root.
Disconnect your HP TouchPad from computer.
Now press the Power button –> Reboot –> Recovery.
Once you are in the recovery mode on your HP TouchPad, press the volume down button to go to Install Zip from SD Card. Select Home button to enter the menu.
After you are in Install Zip from SD Card menu, select "Choose Zip From SD Card" option.
Now select Gapps zip file you earlier copied to your TouchPad's SD Card root.
After this select "Yes" and this will begin installation.
After the installation is complete, go to Recovery main menu and select "Reboot System Now".
Once your TouchPad boots in Android, setup the tablet and open Market.
If everything went as planned, you will now be able to see all the apps that were missing earlier.
In case you are stuck or need more information, please head to dsaem's thread for the fix XDA. All credits for this workaround go to CyanogenMod, Dsaem and other industrious developers / tweakers who helped.