Fix HTC Sense 2.2.1 On Wildfire After Unlocking Bootloader With AlphaRevX
After the recent launch of AlpharevX, many HTC Wildfire owner unlocked their device's bootloader and gained complete control of their device. However, many users running ROMs based on HTC Sense 2.2.1 are facing creepy Sense behavior. The issues include non working of certain HTC Widgets, Wallpapes and missing stock stuff after doing a hard reset. rickwyatt, Senior XDA Member, has developed a fix for this frustrating situation which is in form a flashable zip package.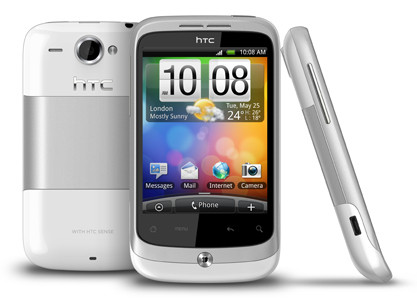 Here is what the developer has to say about this:
I've found a fix for the 2.2.1 htc sense were htc wallpapers and htc settings wizard
don't work and default widgets a missing after hard reset
this will help people that had there hboot unlocked by alpahrev x
this will work with all 2.2.1 with sense including custom roms
i fixed it as i love the htc sense and i bet some people love it to
Here are the step by step instructions to fix HTC Sense 2.2.1 issues after unlocking Wildfire bootloader with AlphaRevX:
The first step is to make sure that you have unlocked your device's bootloader and have a ROM with HTC Sense 2.2.1.
Now download the Sense Fix ZIP package and copy the file on your SD Card root.
After this install ClockworkMod Recovery on your phone by following these instructions.
Once done, reboot your phone in CWM recovery.
After booting into recovery, navigate to Install ZIP from SD Card option and install Sense-fix zip file you earlier copied to SD Card.
After the flashing / installation process is complete, do complete hard reset.
Now reboot your device.
and bingo! Hopefully now you will be able to enjoy Sense 2.2.1 fully without any glitches whatsoever. In case you need more information or want to give feedback, please visit the official XDA thread here.