Fix Text Message Not Sent Error In Atrix 4G [Guide]
In case you have Motorola Atrix 4G and are unable to send text messages, then there is some great news for you. The problem of text messages not sent is being faced by many Atrix 4G users and DeadlyPsycho, XDA member, is out with a possible solution.
The solution doesn't require you to have root privileges on your device and you don't have to download stuff to fix the issue. Apparently the problem is caused by a faulty SMSC number that needs to be corrected in order to send messages normally.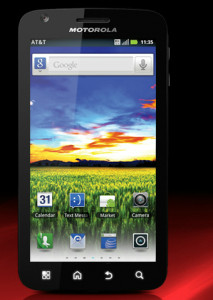 Here is the step by step guide to fix Text Message Not Sent error on Motorola Atrix 4G:
The first step is to open you phone's dial pad.
Now type *#*#4636#*#*
In the resulting menu, navigate down to Phone Information tab.
Now click on refresh next to SMSC tab.
Once done, change the first two "00" digits to "+".
After you are done, tap on update for settings to take effect.
Now open your SMS application and try sending a text message to see if it works.
Please note that this method will only work if your SMSC number was incorrect. In case you are still facing the issue, then a better option would be root your device and install a custom ROM to see if that fixes it. You can use search field on AddictiveTips to find Atrix ROMs, Recovery and rooting procedure.