Flash Custom Windows Phone 7 ROMs To HTC HD7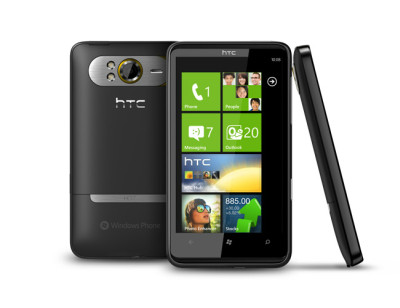 While this is not a custom-built ROM with any additional features, it is definitely a proof that the HTC HD7 with a Windows Phone 7 build for one particular region can be flashed with a Windows Phone 7 ROM intended for another region. This can be helpful if you are stuck with device running a career-specific ROM, and want to use a non-career build on it. Read on after the break to find out how you can flash a custom Windows Phone 7 ROM to your HTC HD7.
Disclaimer: Please follow this guide at your own risk. AddictiveTips will not be liable if your device gets damaged or bricked during the process.
XDA-Developers forum member ansar.ath.gr recently succeeded in installing two different Windows Phone 7 builds intended for different regions, to his HTC HD7 and decided to share with others the method as well as the builds that he used. To try his method out for yourself, follow these steps:
Grab the European build from the link given below and extract the contents of the zip file to a folder on your computer.
Power off your device and switch it back on into bootloader mode by keeping the 'Volume down' key pressed, pressing and releasing the 'Power' key and finally releasing the 'Volume down' key when you see the multicolor bootloader screen.
Connect your phone to your computer via USB and wait until you see the term 'serial' on the phone's screen change to 'USB'.
In case your phone's USB drivers aren't already installed, wait for them to install automatically and confirm any prompts that you receive during the process.
On your computer, run ROMUpdateUtility.exe' from the files you extracted in Step 1.
Follow the on-screen instructions confirming any prompts, and wait patiently while the Rom Update Utility flashes the ROM to your HD7. It will automatically restart the phone once finished.
Did this method work for you? Did you come across any problems? You can head over to the XDA-Developers forum thread to contact the developer for updates or to report issues.
Download Windows Phone 7 European Build for HTC HD7