FMX IV Pro: Biking Coupled With Gravity-Defying Stunts [Android Game]
Glu Mobile are known for creating some of the best mobile games out there. Just a few days back, we covered a recent release by the company, Samurai vs Zombies Defense for Android. Now, they have introduced yet another great title, FMX IV Pro, which, as its name suggests, is based on freestyle motocross – the extreme sport that involves bikers running over ramps and performing insane aerial stunts. The game sports amazing graphics, five distinct game modes and various achievements that you can unlock either by performing stunts or making in-game progress. Is it worth your spare time? Find out after the jump.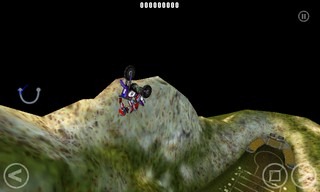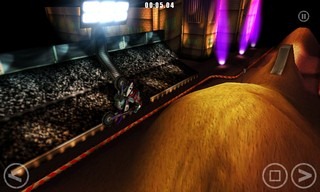 FMX IV Pro lets you do some freestyle racing on five different event types (Show Off, Time Attack, Performer, Pressure and Time Trial), in seven locations around the globe, including Mexico, Spain and Las Vegas. You can unlock various bikes by earning game points and trophies, which further increases the game's overall scale. The freestyle tricks are done by swiping your fingers according to the included trick book in the game. There are nearly twenty unique tricks that you can perform. The super slow motion sequences give you the time to perform a variety of stunts before the bike lands on the ground.
The player has the choice to either use the tilt or on-screen buttons to control the bike. A pretty nice feature, especially for users (like me) who aren't used to the tilt control implemented in many mobile games. The bike accelerates on its own, and you can use the small square button on right of the screen to apply brakes at any time.
The game contains some of the best physics we have seen on a mobile game. The ragdoll physics seem realistic enough; that is, if the biker falls off, it looks pretty convincing. The textures could have been better, though. Even so, the game looks great on the whole.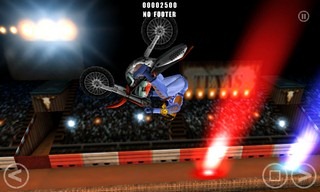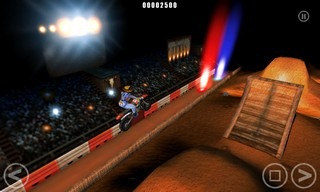 Even with such production value, it does come with a few drawbacks, like no race mode for challenging computer opponents, and the gameplay gets boring and repetitive after playing for a while. Also, it would have been better if a multiplayer mode were thrown in.
All-in-all, FMX IV Pro is a gorgeous-looking game that won't disappoint in any way if you're a fan of freestyle motocross racing. The full version of the game is available on the Google Play Store for $0.99. It has a Lite (free) version too, which will let you have a taste of what the full game has to offer.
Download FMX IV Pro Lite (Free)
Download FMX Pro (Paid)
The game is no longer available in the Google Play store.