Follow World Cup Cricket 2011 Scoreboard from Android Home Screen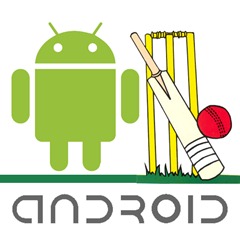 With the Cricket World Cup coming up, If you're a cricket fan and looking for a mobile way of staying on top of what is happening in the cricket world, if cricket is what you live for, we stumbled upon exactly what you need. CricScoreDriod is an application built to satisfy all your Cricketing needs right from the palm of your hand as long as it is holding an Android device.
XDA-Developers forum member sachin6870 has made an application that keeps you posted with the latest live scores, results and fixtures. You can download and install the application to your device from XDA link provided below.
The salient features of the application include:
Homescreen widget showing live scores of currently selected match
Audio commentary
Subscription to various notifications such as wickets & score updates
Custom notifications such as notification bar or audio
Applications settings allow you to set score update rate, widget match selection and notification media selection such as sound,vibration or LED.
This is a must have for all the die-hard cricket fans who own Android devices, especially for the upcoming World Cup Cricket 2011 & in general for the ongoing cricket events such as the Indian Premier league.
Update: It appears that CricScoreDroid has been pulled from the Google Play Store. Although quite a useful app, it was not the only handy resource available in the market to keep yourself interested in the latest global cricketing affairs. Previously, we have reviewed many apps based on cricket, but none of them has yet managed to surpass the feature set of Cricter. Ranging from latest cricket fixtures and rankings to live scores and commentary, Cricter for Android packs enough quality content to keep you from resorting to any other alternative. In fact, both CricScoreDroid and Cricter share more or less the same set of features. For instance, the custom notifications feature supported by CricScoreDroid can be enjoyed in the latter, too. Using said feature, you can pick the exact categories for which you want to receive notifications. For instance, you will be able to find  individual categories for wickets, 4s, 6s and result etc within the app's notification segment. All you have to do is choose the required category or multiple categories, and you're good to go. Next time, whenever there is a live match going around anywhere in the world, you'll be able to receive real-time status bar notifications for the selected categories.