Fotopedia Wild Friends: Browse, Save & Share Wildlife Photos
Popular photo encyclopedia Fotopedia has added a new app to its long succession of photography apps for iOS which caters to the taste of wild life lovers. If you are a nature lover as well as a photo enthusiast, then Fotopedia Wild Friends is something you will enjoy. It offers a collection of over 2,400 photographs of wild life and visual stories from 48 countries around the world. Just sit back idly and marvel at the wonders of nature with a swipe of your finger. The app has variants for both iPhone and iPad.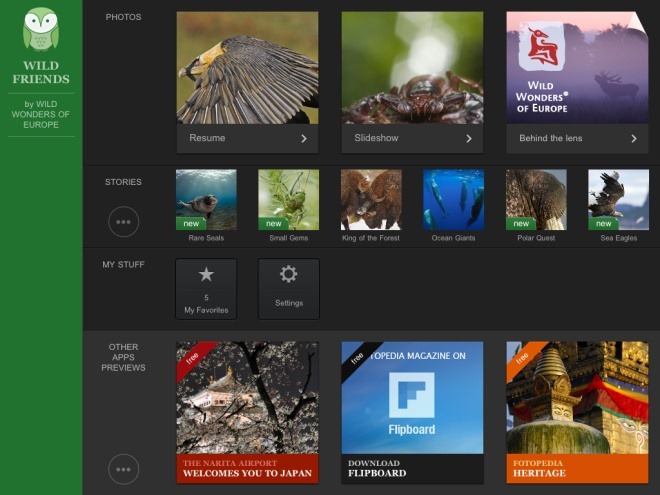 The interface of Fotopedia Wild Life does justice to the app's name. You can embark on an adventurous journey through the slideshow(s) of this app or skim through the visual Stories compiled by Fotopedia's photographers covering different regions of the world.
Fotopedia Wild Friends lets you Favorite visual stories and wildlife snapshots that you would like to peek at later. All locations around the world where Fotopedia's photographers have been are indicated by placemarkers on a map. You can select each geo-tagged location to view the collection of wild life photographs that have been covered in that area. This app does its bit for wildlife conservation by collaborating with Wild Wonders Of Europe, which is the largest photography based conservation initiative in the world.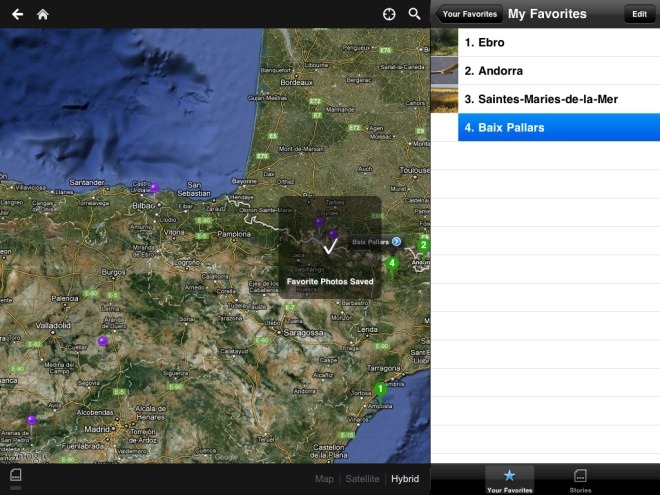 Each day, you will come across rare and candid scenes captured by the wild life photographers of Fotopedia Wild Friends as this app gets updated on daily basis. Photos that you find appealing can be shared on Facebook or Twitter or saved to your Camera Roll from within the share menu. Fotopedia Wild Friends is available on the iTunes App Store for free at the link below.
Download Fotopedia Wild Friends