FX Photo Editor: Add Effects To Photos & Adjust Image Attributes [Android]
Stock photo editors are a great way to edit your photos for everyday use, but if you think that your current photo-editing app isn't enough for your needs, JellyBus Inc. has introduced a great new Android app that you might want to try out. The app is called FX Photo Editor and it has a free as well as a paid version. Not only does it provide a number of new features, but also gives you the ability to choose from over a hundred presets for some quick photo tweaking. Is this photo app worth having on your phone? Let's find out.
On opening the app, you're are introduced with a simple yet elegant interface with a black theme. Import a photo from the gallery, and you will be given the option to choose from three different resolution sizes [Fast, Normal and Pro]. There are four different categories containing different options to tweak the image. You can Crop or Rotate the image, tweak the Exposure to control Brightness and Contrast, use the Color and White Balance and then there are options like Curves and Histogram to tinker with the saturation and/or brightness of the image.
On the fifth tab, you have the option to add different textures, Vignetting effects and borders to the image. The real highlight of the app is the image presets that it lets you choose from. It helps in quick photo editing and also saves you time. For example, going into the FX studio menu, I was given a number of different presets like Scene, Blur, Vintage, Beauty and Color Splash. You also have some more presets like HDR, Art, Grunge, Professional and Black & white, which are Pro-exclusive (only available in the paid version of the app).
After selecting your desired preset, you'll be given more options to tweak your image further. For example, by selecting the Color Spash preset, you can choose which hue you'd like to set your current image to.
Another interesting feature of the app is the Time Matrix. This feature works as a time machine that applies corresponding hue and effects to the current image as we move the year slider on the right side from Present to past (as far back as 1950). May not be very useful but surely a fun feature to play with.
There you have it, a feature-rich photo editor for tweaking your favorite photos within a few minutes. It's a very good app for beginners as well as advance users. If the free version doesn't satisfy you, you can get the Pro version, which unlocks more options such as additional presets to choose from and a higher resolution to work with.
The link provided below will take you to the app's Play Store page.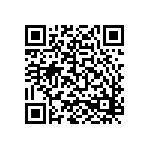 Download FX Photo Editor