Gameloft Live! Is A Social Platform & App Store For Gameloft Android Games
Android gamers seem to be receiving lots of love from gaming giants these days. Just recently, Valve Corporation released the official Steam client for Android, and now Gameloft has introduced Gameloft Live! – a highly interactive social platform and app store for Gameloft games. Apart from its name, Gameloft Live! somewhat takes after Xbox Live! with respect to features as well. The app lets you connect to and socialize with the entire Gameloft community, keep in touch with friends via chat, create your own 3D animated avatar, view the Gameloft product catalog, get access to exclusive game deals and discounts, check out upcoming game promos, and win perks and rewards for playing games.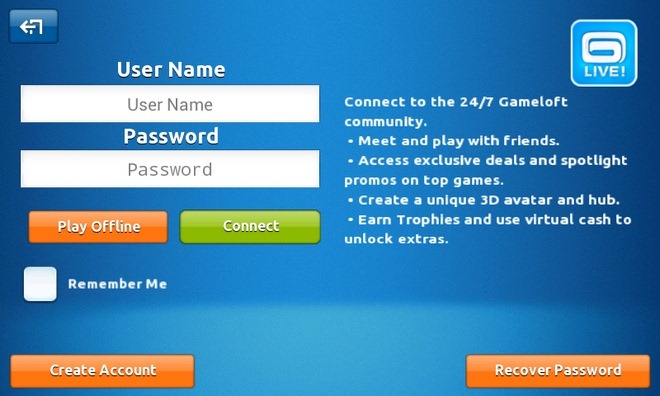 Installing the app itself requires more than usual effort, time and considerable space on local storage/SD card (231MB approximately). In order to grab the app, you need to visit the Gameloft website (URL provided at the end), hit the Get the Game button, feed in required details, and hit Next to receive a confirmation SMS on the provided cellphone number. Tapping the URL received in the confirmation message should start downloading the Gameloft Live! APK to your device. After installing the downloaded file, launch the app, and tap Yes to begin downloading the app's data from Gameloft servers.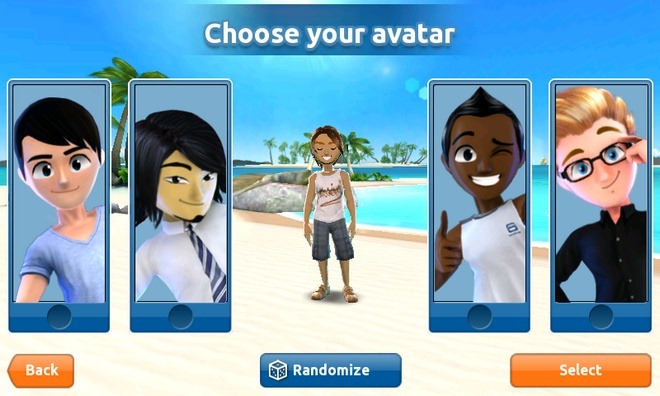 Once that is done, you can finally start using the app by signing in with a valid Gameloft account. New users can grab a fresh account from within the app for free. To begin, you must select your gender and an avatar.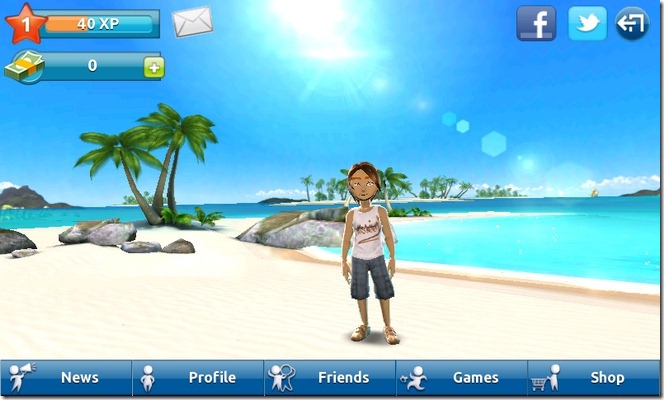 From the app's main interface, you can view your personalized avatar, the latest Gameloft News, your Friends list, and your Games, manage your Profile, and Shop for Gameloft games. You can also connect the app with your Facebook and/or Twitter accounts from within the same screen. The bar at the top-left carries your Gameloft experience points (XP) and level/rating on the network. Hitting the envelope  beside it takes you to your inbox.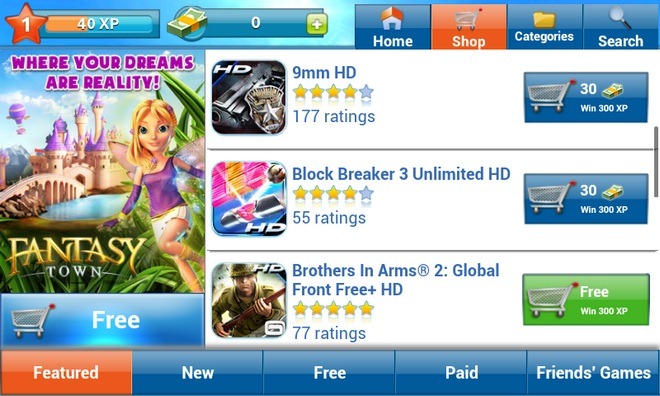 Considering the app's fancy interface and amount of features, we aren't surprised at all that it stretched the resources of our Google Nexus S to the max during a brief test run. If you own a low-end device, expect to have its processing crippled by the app.
The app will be hitting the Android Market soon, but you don't have to wait for that. The link provided below will take you to the official Gameloft Live! page from where you can download it to your device.
Download Gameloft Live! for Android