Hooked: Discover, Download & Share Android Games That Match Your Taste
Attention Android gamers! Why waste your time looking for new games on the internet when you've got Hooked – a new and fun way of discovering and sharing Android games with your pals. With Hooked, you can find thrilling games, try out top recommended games according to your personal preference, install them directly from the app, invite friends, get push notifications for your game recommendations and share the fun all along the way. It is essentially a social network for avid Android gamers who love indulging in various activities with others through the various customary socializing tools.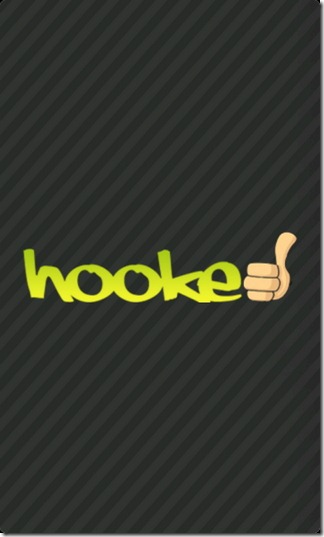 It's hard to find the best content from amongst the countless games on the Android Market, but it's apps like these which make game discovery not just fun, but social, too. Hooked has been intelligently designed to come up with the most appropriate game suggestions for you. The app keeps you updated and informed of all the famous games that are being tried out by avid gamers worldwide. It learns of your gaming habits via a short quiz, suggests a specific gamer's title and a collection of three games based on the answers you provide.
The quiz appears when the app is launched for the first time. Hooked uses the quiz to learn of your gaming habits and suggests three new games on daily basis. You may take the test or skip it altogether and log in to the app using your Facebook credentials.
The app opens to your profile page with the best game suggestions of the day displayed in the middle of the screen. To view the entire list of games, tap on the Games button on the app's homescreen. Once you find a game you like, you check out its details and try it out by tapping the Install button. You may also like to try out other recommended games based on your search results. Tapping Live Feed on the homescreen lets you know what games are being played by other gamers 'Hooked' to the app.
Feeds can be filtered by friends, other users who have the same gamer's title as you or by all users. Share the fun with friends by sending them invites and get them on Hooked.
Hooked puts an end to your quest for quality Android games, it's fun and is available on the Android Market for free. If you're running Android OS 2.2 or higher, you may grab the app from the Market link provided below.