Keep Track Of Your Calls, Text Messages, And Data Usage In Android
Want to keep track of your Android Phone Usage? Incoming/Outgoing calls minutes? Text messages? Data Usage? Worried about going over your monthly plan and paying extra cash every month? Stats is the key solution for all these problems, generating automated warnings for calls, text messages and data usage.
Stats, a free application available from Market that keeps track  of incoming/outgoing calls, text messages, data usage (network and Wi-Fi). As soon as you download the application, install and run it, you will get a list of  summary of your usage. With a simple tap on this list you can get detailed information of your overall usage, set limits and counters, and set automatic reset scheduler.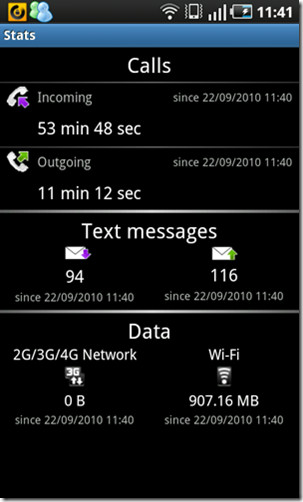 Tap the menu button to access preferences and information regarding the application. From the preferences menu, you can update interval of the statistics, set usage threshold for medium, high and critical usage. Rounding up incoming / outgoing calls policy is another of the great features of this application. Another added bonus is saving all statistics from or to the SD-card for backup purpose.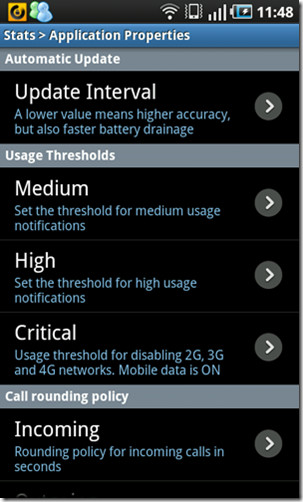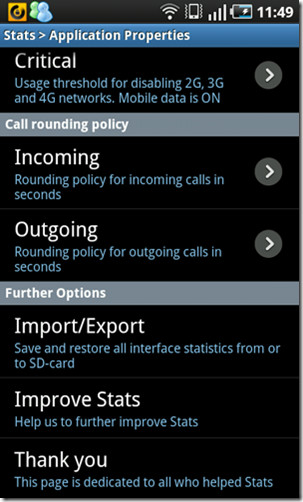 By setting limits you can see the percentage of  limit is used for calls, messages and data usage. Automatic reset schedule can be done in intervals of days, weeks and months.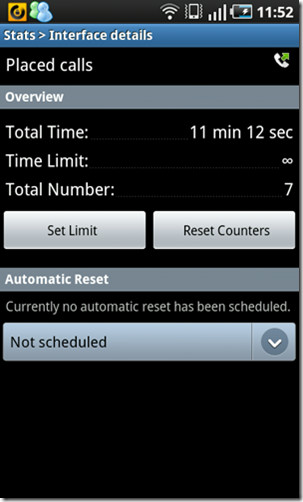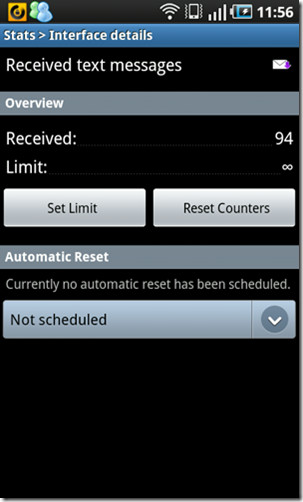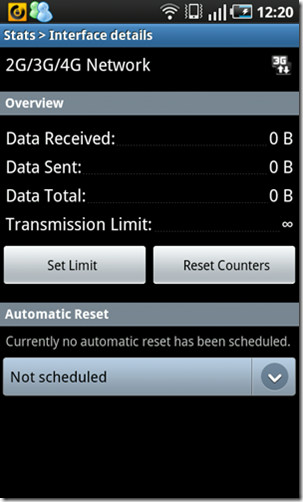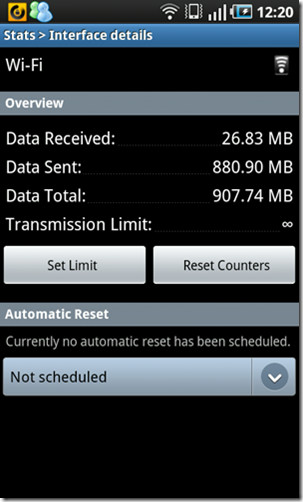 Stats is a great app for keeping track on your monthly usage and see where your extra cash is going. On the pro side, this application being free has no advertisements on it. This app was successfully tested on Samsung Galaxy S.

Download it from AppBrain or scan the QR barcode provided above.