Fix Color And Display Issues Caused By Windows Phone 7 Nodo Update [How To]
Even though Windows Phone 7 has now come up with the beta version of its latest release Mango, that update is currently available for developers only (officially at least, as you can hack your way to Mango as well). So this means that most of the WP7 users are still on Nodo. However there has been an issue that has been spotted that relates to updating to Nodo. Nodo update might degrade the display quality of your phone. Specifically speaking, this update might result in reduced color depth and gradient display for some users. As most smartphone owners are really picky about their phone's display, this might be a big deal for some. And this is the reason a bug fix for this issue is available now.
To get your phone's display back to its best with the color depth restored to normal, here is what you need to do.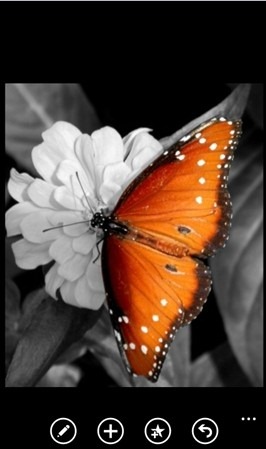 Requirements:
A developer unlocked device. To learn more on this topic read our article on jailbreaking a Windows Phone 7 device.
A registry editor for WP7. There are more than one options available in this regard, so choose the one that is most suitable for your OEM.
Disclaimer: Please follow this guide at your own risk. AddictiveTips will not be liable if your device gets damaged or bricked during the process.
Instructions:
Open the registry editor that you have got installed on your developer unlocked device.
Input the following path in the key field.
HKLM\Drivers\Display\Primary\PrimBPP dword 32
Once that is done, without changing anything else, enter
HKLM\Drivers\Display\Primary\bpp dword 32
Finally you have to enter another value in the registry. Write the following
HKLM\Drivers\Display\Primary\PanelBPP dword 24
Save and exit.
This is enough to restore your phone to it's pre-Nodo glory! It appears that later variants of Nodo degraded the color quality by taking away some of the memory storage dedicated to colors in WP7. This hack does not change anything except the color gradient settings, and reverts the changes forced by Nodo to the way they were before. The fix seems to have worked for most users, while for some it was only partially successful. In any case, unless you are really bugged by the non-sharpness of the display, you can simply lay back and wait for Mango, as it is hoped that the fruity update to Windows Phone is likely to fix all such issues and bugs in WP7, in addition to bringing a truckload of new features.